IRCTC set to launch own payment gateway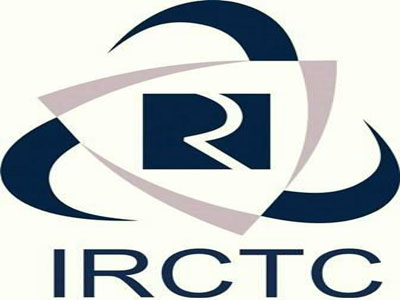 New Delhi/Bengaluru: Indian Railway Catering and Tourism Corp. (IRCTC), the largest consumer internet firm by revenue, is set to launch its own payment gateway as the online ticketing platform eyes additional revenues and looks to reduce dependency on third-party payment services providers, according to two people familiar with the matter.
IRCTC, which currently sells over 1.2 million tickets a month, is expected to start the pilot for its in-house payment gateway over the next 4-8 weeks, said the two people on condition of anonymity.
The payment gateway is internally being called 'ipay' and will be rolled out in phases once the testing is successfully completed. Till then, ipay will be among the many payment gateways that IRCTC uses for online transactions on its platform.
According to IRCTC's 2016-2017 annual report, the ticketing platform on an average sold 573,000 e-tickets daily.
Last month, payments solution firm Razorpay said in a statement that the company had tied with IRCTC to help customers transact online through Unified Payments Interface (UPI). The company had stated that Razorpay's payment gateway is expected to process more than a million transactions a month on IRCTC's website and mobile app.
Razorpay, Mobikwik and Paytm declined to comment on the impact of such a move by IRCTC. IRCTC did not respond to Mint's email query.
To be sure, existing firms such as Razorpay and Mobikwik pay a one-time licensing fee to integrate with IRCTC's website and mobile app and in return share revenues with IRCTC on every transaction that goes through them. The licensing fee could be between Rs75 lakh to Rs1 crore.
"Other than the revenues, the biggest motivation for these payment firms to work with IRCTC is to get access to instant high volume of transactions," said one of the two people mentioned above.
IRCTC, which completed its PCI-DSS (Payment Card Industry Data Security Standard) compliance last month, expects to offer its payment gateway services to other state and central departments post the integration with the online ticketing platform, e-catering portal and tourism platform, the person added.
Other state and central departments could include Life Insurance Corp. of India and Employees Provident Fund Organization.
IRCTC is working with MMAD Communications to provide technology and back-end support. MMAD Communications is a start-up based out of Delhi and Bengaluru and will act as a technology partner for IRCTC, according to the person cited above.
MMAD Communications did not immediately respond to an email query.