'Buy' on ONGC, Oil India; prefer IOCL to BPCL/HPCL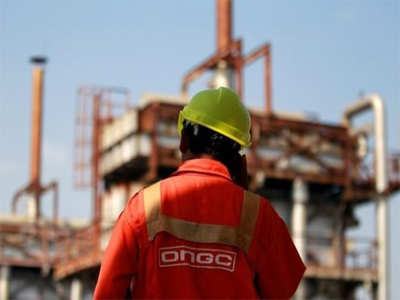 ONGC, Oil India and BPCL's Area-1 project moved a step forward this week although FID may still be months away. Even so, with start-up only in 2023E, any earnings uplift is years away with development spend likely to weigh on cashflow in the interim with Oil India, BPCL more vulnerable to downside surprises than ONGC. Nonetheless, with valuations inexpensive we keep our 'Buy' on ONGC, Oil India preferring IOCL to BPCL/HPCL in downstream SOEs. The Anadarko operated Area-1 project where ONGC (16%), Oil India (4%) and BPCL (10%) are partners moved a step further to sanction with the Mozambique government approving the plan for the first two trains (12.9 MT) based off the Golfinho-Atum fields. FID, already delayed by several years, may still be some time away, though. ENI signed off on its smaller 3.3 MT Coral FLNG project in adjacent Area-4 only in November 16, e.g., nine months after the February16 government approval, with FID taking another seven months. Finalizing offtake and financing will be key for FID with Anadarko targeting 8.5 MT of SPAs (two third of capacity) to underpin this.
It has agreed key terms for 5.1 MT with the LNG deficit that may build post 2023 boding well LT. Yet, with buyer-seller expectations mismatched and supplies abundant for now, closing firm SPAs may remain challenging or involve concessions. Some 80 MT of new LNG supply is likely in 2018-19E, e.g., with low-cost Qatar also looking to expand by ~30%. Indeed, Shell suggests that offtake contracts are becoming shorter, smaller and riskier. We build a pricing mix that implies $8.5-9.0/mmbtu East Asia DES (or $7.5-8.0 FOB) at our $65/$3.5 Brent /HH LT forecasts (~13.5% slope). This is higher than what Brent/HH curves support with Asia LNG forwards ($6.2-8.5) lower on average too. We assume that 6-7% of LNG is sold domestically at $5 FOB. Pricing is uncertain, though, as is capex. A few years back Anadarko had estimated $12-16 billion for two 5-MT trains predicated on the excellent reservoir and well flow but we model a higher $20 bn that most other partners appear to suggest. At $1575/ tonne, though, even this will be competitive for an integrated LNG project.