Mercedes-Benz to tap small cities for further growth in India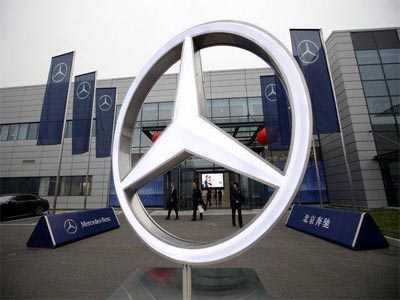 New Delhi, Nov 21 German luxury car maker Mercedes-Benz is driving towards India's smaller cities and towns to tap potential customers with an eye on tightening its grip on the country's premium automotive segment.
The company through its 'Brand Tour' covering 12 locations in India is seeking to offer 'Mercedes-Benz experience' to prospective buyers in Tier II and Tier III cities, where it doesn't have a direct presence.
"Brand Tour is a curated plan that aims to unlock the market potential within smaller but faster growing towns and cities of India," Mercedes-Benz India Managing Director and CEO Roland Folger said in a statement.
He further said, from the company's diverse market experience, it is confident that the initiative would help it "reach to newer customers", making the brand even more accessible "to those who are creating the next growth story for India in these markets".
Mercedes-Benz brand tour started in early October from Jalgaon, Agra, Salem and will travel to nine more cities -- Patiala, Kottayam, Shillong, Bhopal, Ahmednagar, Shivmoga, Rajmundry, Jodhpur and Kolhapur before the end of 2017.
The concept of brand tour is to "extend our growing footprint to the largely untapped Tier II and III emerging markets", Folger said.
Through the initiative, he said, the company is looking to "provide the customers in these markets, who do not have easy access to a Mercedes-Benz showroom in their vicinity, a unique platform to experience a luxury marquee like Mercedes- Benz".
Apart from offering test drives and showcasing its complete product portfolio, the company is also offering flexible financial services to the prospective buyers.