Mercedes-Benz now has largest after sales network in Mumbai among luxury car makers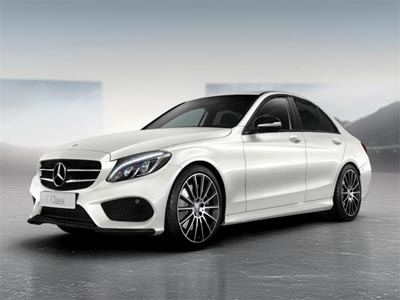 Renowned luxury car maker Mercedes-Benz recently inaugurated its 12th workshop in Mumbai. With this, the brand now has the largest network of after sales outlets in the city among luxury car manufacturers. The latest service centre by Mercedes-Benz goes by the name Shaman Wheels and is situated in Goregaon near HUB mall. The said outlet is spread across an area of 20,000 sq. ft. The inauguration of the new facility has been done by Santosh Iyer, who is the Vice President of after sales, retail training and YPC along with Joachim Heer, Market Manager, After Sales, Sales Management and MPC overseas at Mercedes-Benz. The workshop is loaded with a total of eight productive bays. Out of these, six are mechanical bays while the other two are of B&P (Body & Paint) type. In addition to these eight productive bays, the outlet also has five supporting bays viz interactive bay, washing bay, final inspection bay, wheel alignment bay and mopping bay.
As one would expect from a luxury brand like Mercedes-Benz, the workshop has a dedicated customer lounge along with a dedicated drivers lounge. Furthermore, the new service centre has a full-fledged PMGR workshop with medium scale body and paint activity.
The Shaman Wheels service center took close to four months for its set up and has a capacity to service 10 cars of all Mercedes-Benz models on a daily basis. Currently, the said outlet has a total strength of 27 people in the staff. Talking of overall reach in India, Mercedes-Benz currently has 88 outlets in the country that are located across 42 cities.