IRCTC payment row: Rail ticketing portal disallows these debit cards to book train tickets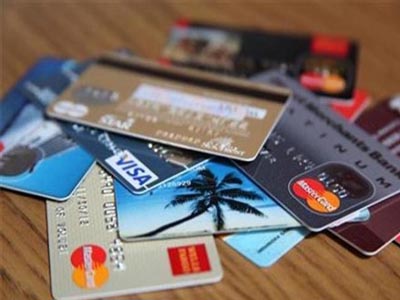 A squabble between banks and Indian Railway Catering and Tourism Corporation (IRCTC) over fees has resulted in the latter disallowing a number of lenders from using its payment gateway for debit cards. Bankers FE spoke to explained that IRCTC had stopped them from operating on the website because they were unwilling to share a portion of the convenience fees earned on customer transactions. An email sent to IRCTC requesting a comment remained unanswered. The Indian Railways subsidiary's website is among the most busy portals in the country. Currently, the IRCTC website allows card-based payments only for cardholders of Indian Overseas Bank, Canara Bank, United Bank of India, Indian Bank, Central Bank of India, HDFC Bank and Axis Bank. Earlier this year, IRCTC had asked banks to share with it half the convenience fee that lenders recover from card transactions on the website. The Indian Banks' Association (IBA) is understood to have been discussing the issue with IRCTC and the Indian Railways with a view to resolving the matter.
Post-demonetisation, IRCTC had waived the convenience fee of Rs 20 it was charging customers. "Every day we are losing 50,000 transactions," a senior executive with State Bank of India (SBI) said on condition of anonymity. "Normally, the merchant pays the acquiring bank. But, since IRCTC does not pay us, we were recovering our costs from customers and that is how it had been all these years." Merchants who use the services of a bank for accepting card-based payments typically pay the bank a charge, referred to as the merchant discount rate (MDR). Banks that have refused to comply with IRCTC's demand say they are doing so because it violates the principles of the merchant-acquiring business.
Currently, banks are allowed to charge an MDR no higher than 0.25% on transactions of up to Rs 1,000 and a maximum of 0.5% on transactions of values between Rs 1,000 and Rs 2,000. Bigger transactions attract an MDR of 1%. These rates are based on temporary guidelines issued by the Reserve Bank of India (RBI) during demonetisation and extended thereafter. As per the draft guidelines for rationalisation of MDR put out by the RBI on February 16, railway ticketing and passenger service transactions would attract a flat fee of Rs 5 for transaction values between Re 1 and Rs 1,000 and Rs 10 for transaction values between Rs 1,001 and Rs 2,000. Transactions of higher value would be charged a maximum MDR of 0.5%, with a cap of Rs 250 per transaction. Ticket buyers can, however, pay for their bookings using mobile wallets which, as of now, do not charge the consumer or the merchant for transactions.