Electronics > Power Systems > Inphynyt Accumulators India Pvt. Ltd.
Inphynyt Accumulators India Pvt. Ltd.
Inphynyt Batteries is a new, yet highly experienced battery brand in India. Inphynyt batteries are promoted by a group having more than two decades of experience in battery industry. Our expertise is not restricted to manufacture of various types of lead acid batteries and its parts, but also covers various aspects like applications, behaviour, suitability, optimizing lifespan and turnkey projects related to the battery industry.
Visit Website Add a Review
Contact Details
CORPORATE OFFICE:
Inphynyt Accumulators India Pvt. Ltd.
4th Floor, Statesmanhouse Building
BaraKhamba Road
New Delhi, DH, 110001
Phone : +91-11-30446469
Fax : +91-11-30446500


Rating : (1 Vote) Rate | Add to Favorites | Print this Page | Tell-a-friend | Add a Review
RELATED COMPANIES
Invensys Powerware
Invensys Powerware is a leading global provider of engineered power solutions. Offering the broadest range of product and services available today, Invensys Powerware integrates a full line of AC and DC power systems, power management software, remote monitoring, turnkey integration services and site support, providing a seamless solution.
Visit Website

---

KB Electronics
KB Electronics is manufacturer focusing on Power Conversion Solutions with nearly 30 years of history. We are ISO 9001:2008 certified and give prime importance to delivering the highest quality product on time with responsive after-sales service.
Visit Website

---

Kelvin Systems Pvt Ltd
solutions for comfort cooling, portable electric power, mobile telephony, and vacuum cleaning.
Visit Website

---

Next Generation Business Power Systems Ltd.
Manufacturers of Slim UPS, Line-Interactive, Online UPS and Accessories.
Visit Website

---

Nutech Industries
Nu-Tech Industrial Spares & Services Pvt. Ltd., Manufactures and supplying of all type of Wind Electric Generator Spares. The Indigenous High quality products like Mechanical, Hydraulic spares are made.
Visit Website

---
(1) Business Reviews for Inphynyt Accumulators India Pvt. Ltd.
Saransh Jain wrote
These are one of the Fraud companies i had ever seen... Nina b. singh and gurpreet directors of inphynyt had launched BULLS batterries few years back. and after 2 years run from there by making fraud of crores of rs. and now Inphynyt is doing the same.
posted on 2013-04-30 :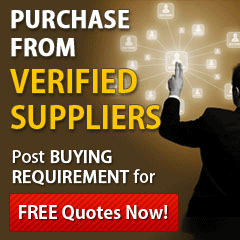 India Resource Center
» Free India Classifieds
Introducing IndiaCatalog Free Classifieds. Post your free classified ads. Inviting Real Estate Agents, Travel Agents, Job Placement Agents and others to post their advertisements for free.
» Global Web Directory
Web directory listing of Global companies. Send enquiries to international companies.
» India Yellow Pages
Yellow Pages for Mumbai, Delhi, Bangalore, Chennai, Kolkota, Hyderabad, Pune and more Indian cites.
» Logistics Directory
Find supply chain management consultants, freight forwarders, trucking companies in India.
» Photo Gallery
This page provides you with links to images of India displaying Celebrities Photos,Automobiles Photos,latest Movies Photos,Sports Photos,Photos of Bollywood Stars and many more.
» Agriculture Directory
Find Fresh Vegitables, Fruits, Basmati Rice, Meat, Poultry and Seafood producers in India.
» Real Estate in India
Real Estate directory of India. Find agents, builders and suppliers.
» Gems & Jewellery
Find jewellery, gems and diamond merchants in India.