Tata Aria Image Gallery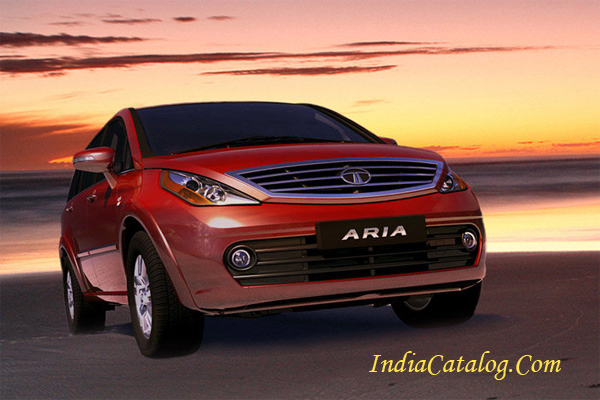 Tata Motors brought the Aria into the Indian market announcing the arrival of Crossovers that possess the qualities of both an SUV and an MUV.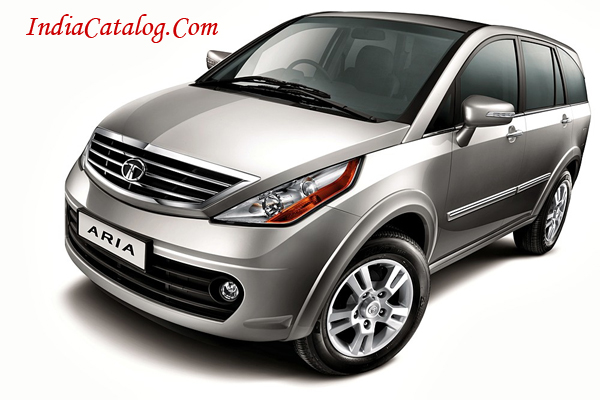 The Aria's large proportions ensure that it stands out in the crowd, however this very feature does make it a little cumbersome to handle in heavy traffic.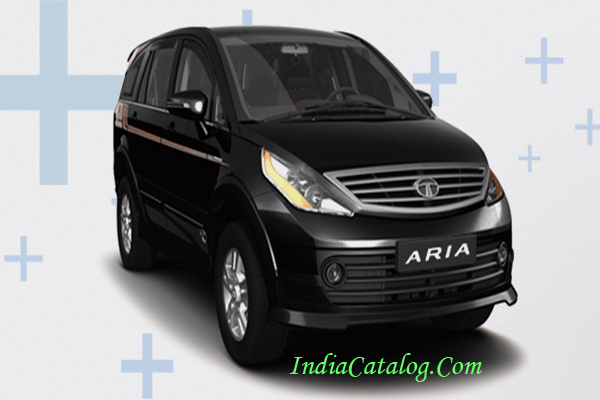 This is the 2014 Tata Aria and it's the SUV's first facelift since its introduction in 2010.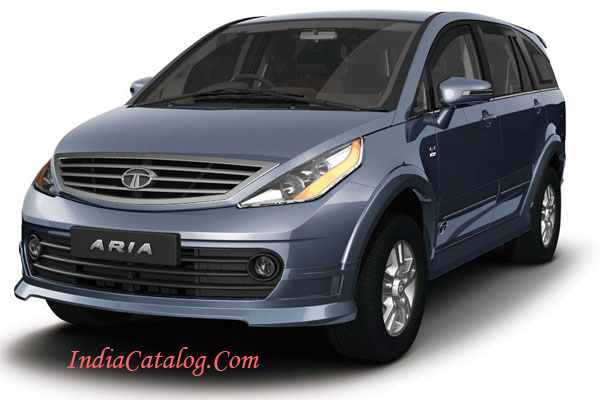 Tata Motor Group has introduced the facelifted version of its Aria MPV with a new set of interior and exterior aspects.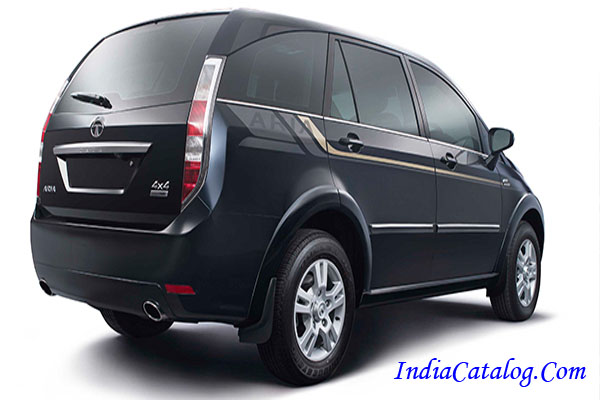 The exterior design of this vehicle is typical of a crossover SUV, with a body on frame chassis made of galvanized steel, to accommodate a front engine compartment.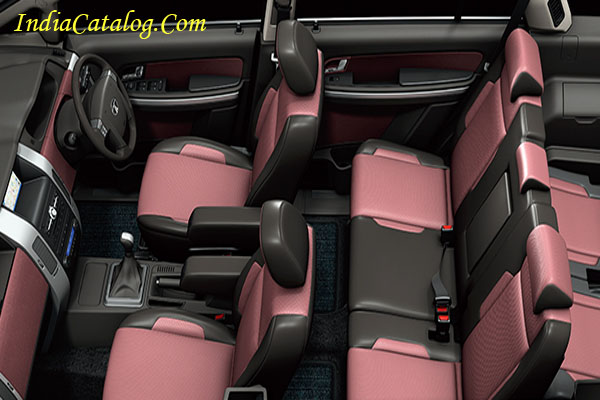 Tata has designed the interior of the car in such a way that there is ample legroom and headroom available. To create more space the second and the third row of seats can be completely folded to make a flat bed.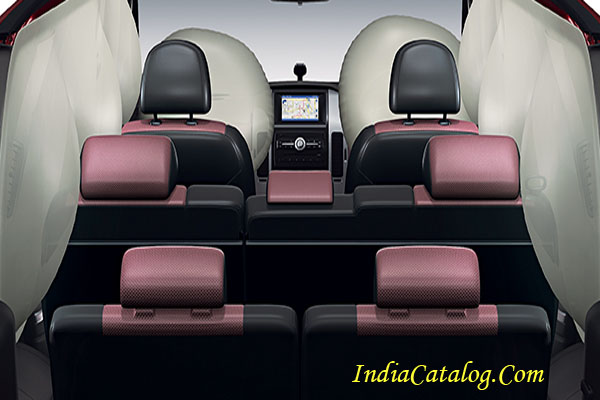 Aria's forte of an airy cabin with comfortable and supportive front seats remains unchanged. The second row bench too offers decent support with sufficient kneeroom for six footers.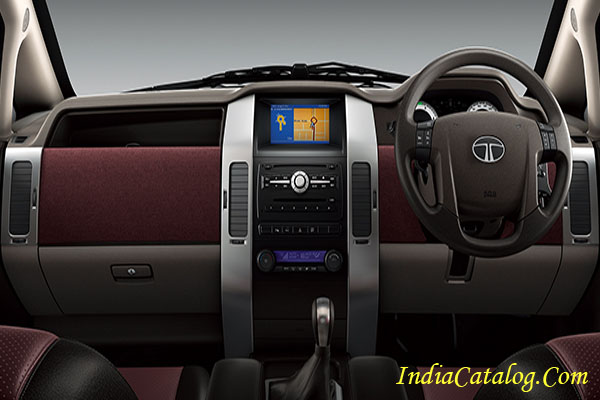 Tata Aria has multifunctional steering wheel, dual air conditioning with automatic climate control and cruise control whereas safety features include 6 airbags, ABS and ESP, the chassis frame comprising advanced hydro formed members, a stiffened body cage, and dual zone collapsible steering.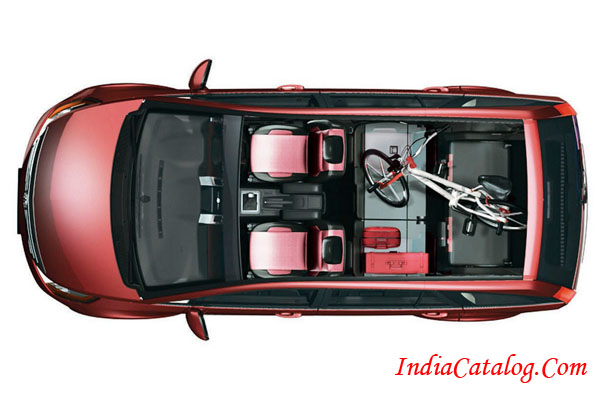 The Aria features an engine designed in-house by Tata Motors. Dubbed 2.2L Varicor, it is a common-rail diesel engine with an inline 4-cylinder topology, featuring a variable-geometry turbocharger with intercooler.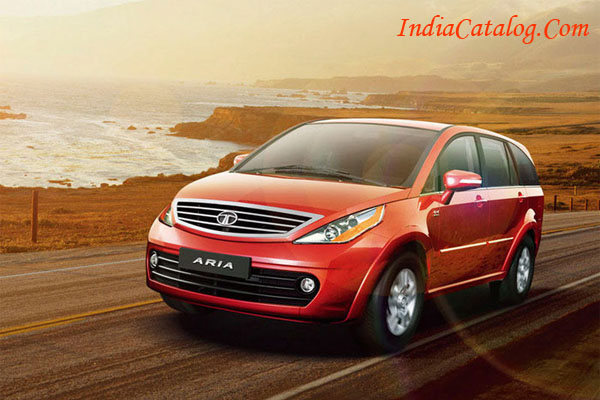 In terms of storage, the entire roof is lined with as many as seven cubby holes that will be more than enough for all your knick knacks and with the last row folded, the Aria can easily hold a family's holiday luggage.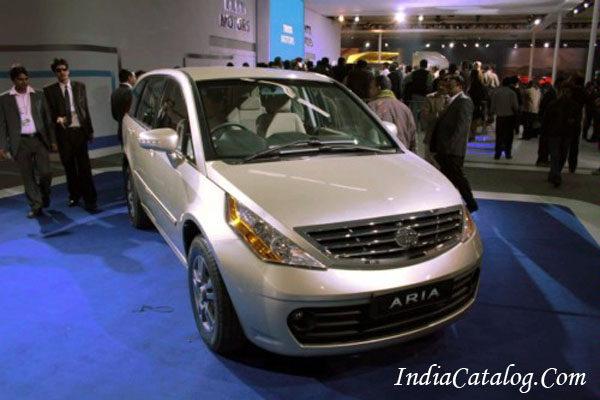 2014 Tata Aria doesn't look radically different from the older model and the changes are quite subtle for a facelift that has come after almost four years.
Previous
Next