Mahindra Gusto Image Gallery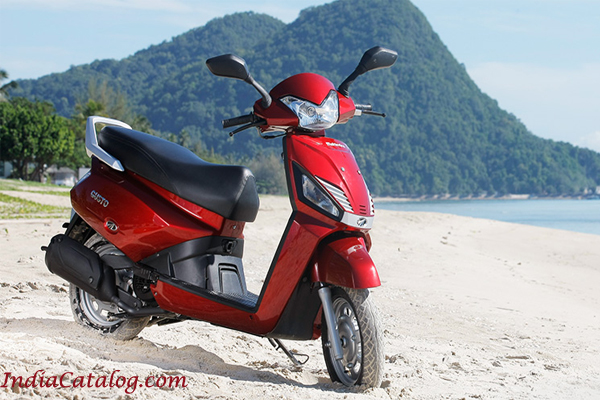 Presenting the Mahindra Gusto. Styled in Italy, it's equipped with features you'll find in no other scooter in India.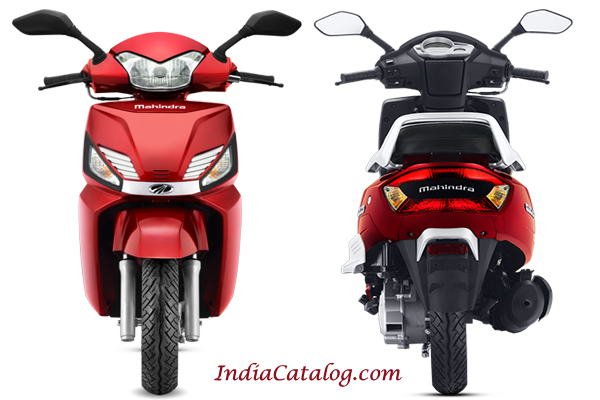 Features that are designed to make every scooter feel seriously inadequate. Go ahead. Read on. You'll agree soon enough.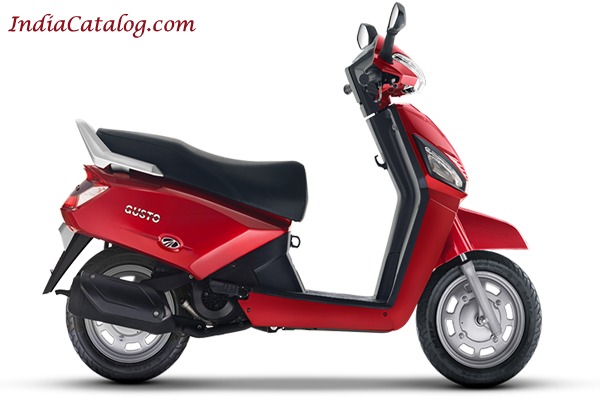 addle Height (mm) Vx : 770 in upper position, 735 in lower position.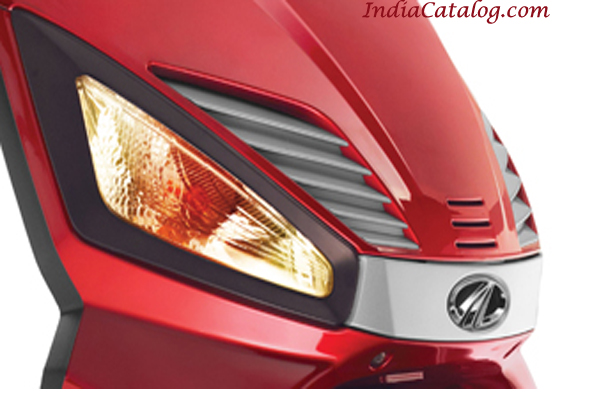 Can't find the Gusto in a crowded parking lot? Just hit the button on the key. The vehicle will respond by blinking and beeping to help you spot it in seconds.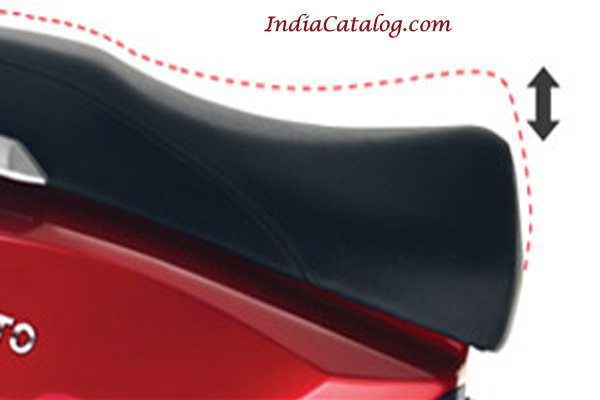 Here's a feature you have always wanted. The Gusto is the first scooter in India that comes with a unique Height-Adjustable Seat. Now everyone in the family can effortlessly raise or lower the seat height to a position that suits them the best, for a comfortable and safe ride.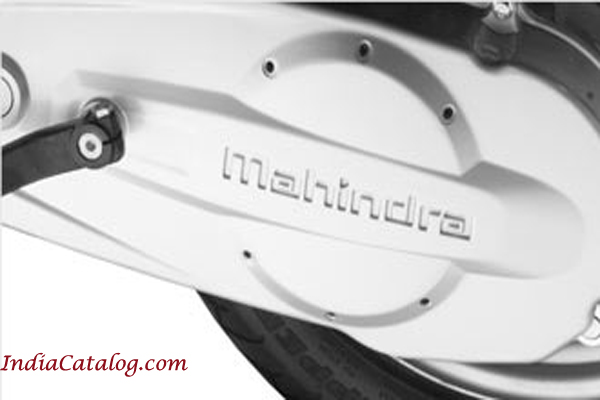 Brace yourself for the thrills of this refined 110 cc, 4-stroke, M-TEC Engine. But while it's powerful it's efficient too. Its incredible mileage ensures that you don't burn fuel when you burn up the road.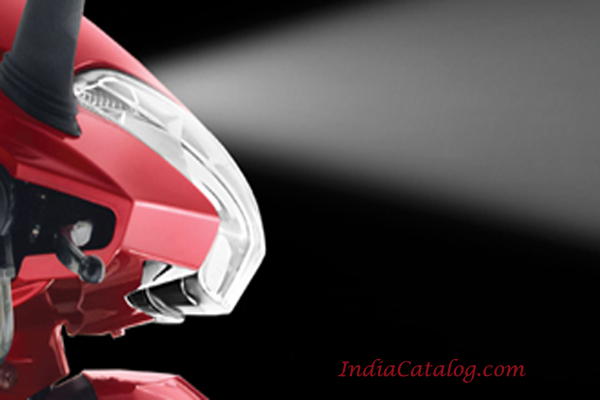 The Gusto is the first scooter that thinks about you, even when you're not riding it. Its Guide Lamp stays on for a few seconds after the ignition is turned off, helping you out in dark places.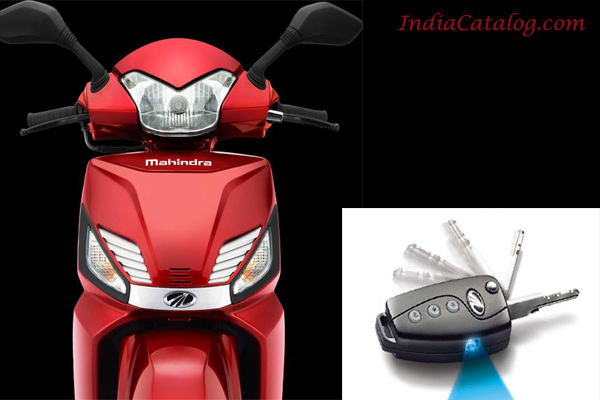 Press a button and the key of the Gusto flips open like a switchblade. It even comes with a LED panel that illuminates the keyhole at night. It's a perfect blend of style and substance.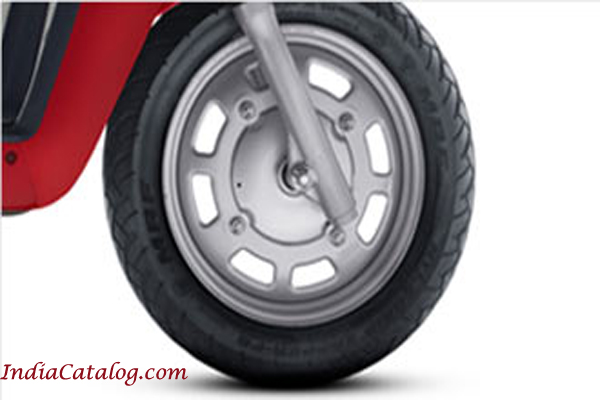 Unlike other scooters with small 10 inch tyres, the Gusto comes with extra-large 12 inch tyres. They literally hug the road, delivering rock solid capability at any speed. They are also tubeless, making them much, much safer.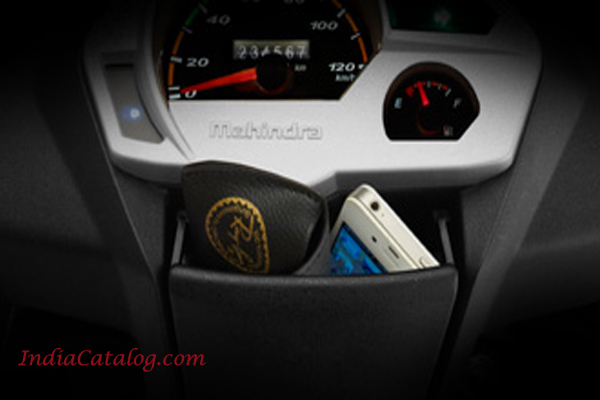 The Gusto comes fitted with an innovative pocket-like storage facility just under the display panel. It's thoughtfully designed and as the name suggests, it has a quick and easy access.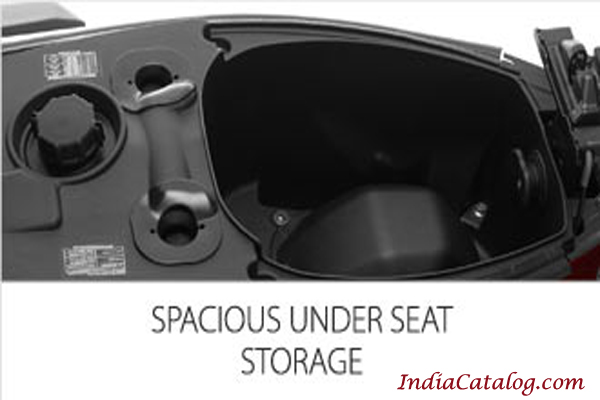 Fuel tank Capacity (Litre)6.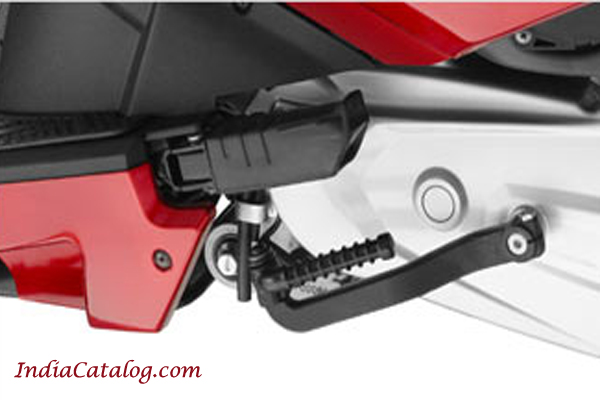 You'll never need to kick-start this scooter. But if the man in you ever wants to, don't bother getting off. The Gusto comes with a smartly designed Front Kick, just like in motorcycles. Now kick-start the scooter, seated.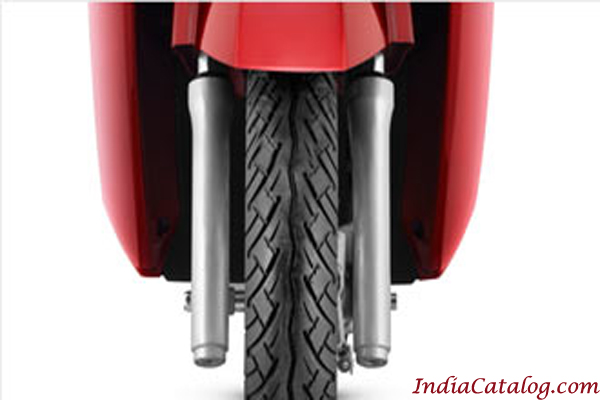 The Telescopic Suspension with Air Spring has a unique ability of making rough terrain virtually non-existent. Also, it's thoughtfully designed to offer exceptional stability and seriously precise handling.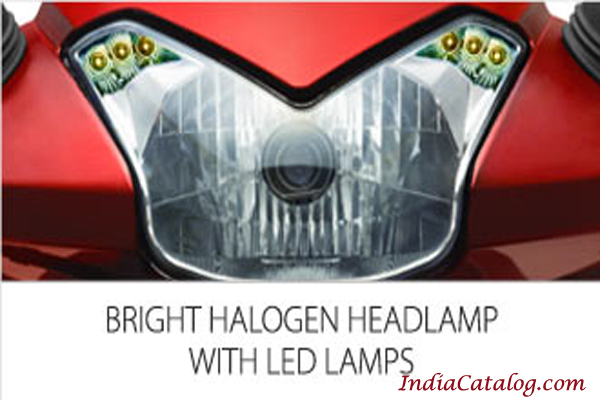 PACKED WITH MORE FEATURES.
Previous
Next