Mahindra Bolero Image Gallery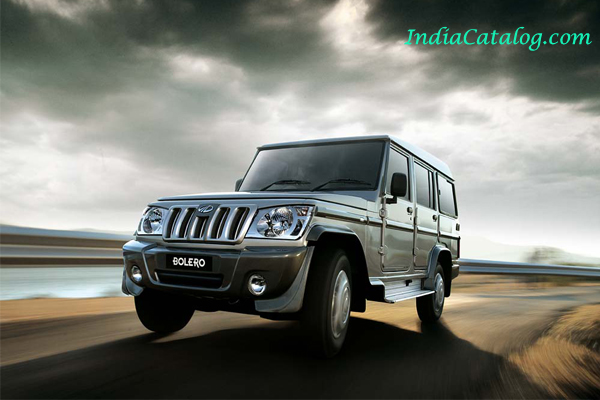 The new Bolero isn't just an SUV. It's a feature-rich, adrenaline pumping driving expereince. Combining advancements like the new m2DiCR engine.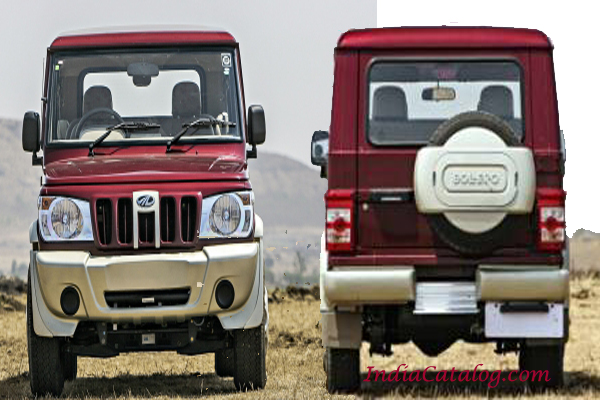 The new Mahindra Bolero is equipped with the latest technology that allows it take on the toughest of terrains without letting out even a grunt.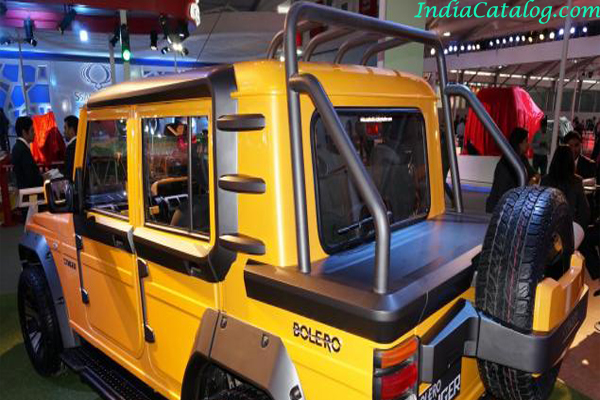 The interiors are a perfect complement to the stylish outside. And they'll make sure you're nothing less than comfortable.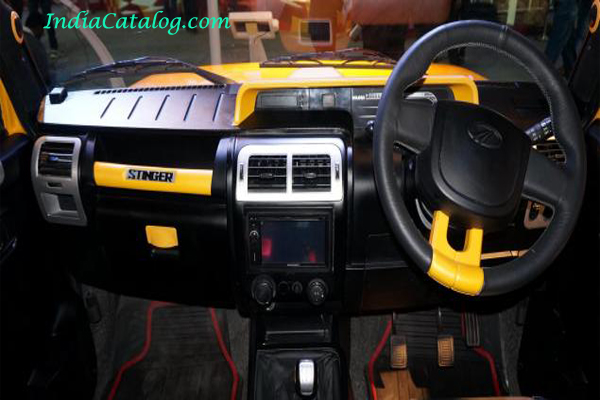 The Bolero employs state-of-the-art technology to prevent theft. Thanks to the new encrypted key recognition system, the ECU rejects any duplicate keys used to start this car.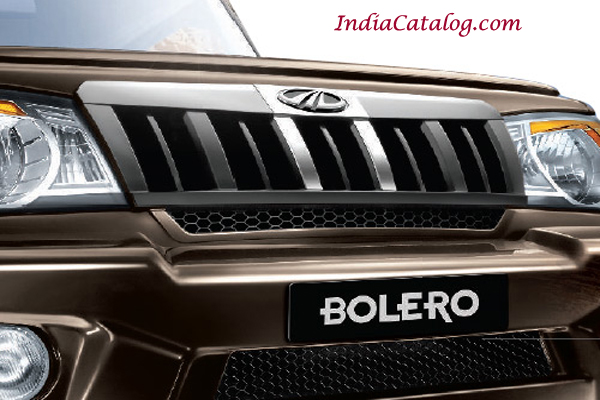 A classy grille with a new honey-comb mesh which makes the tough machine looks stylish and even more aggressive.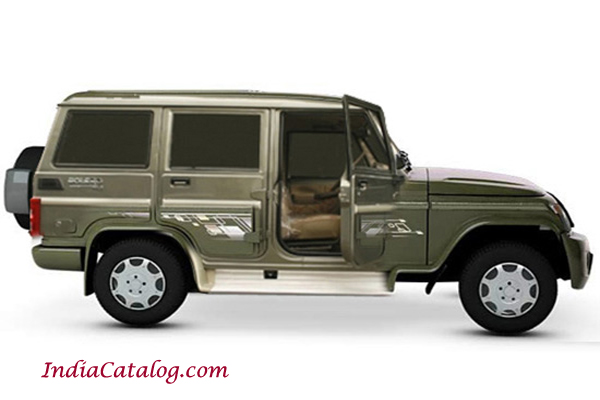 Spare-wheel cover lends a sporty look to the rear.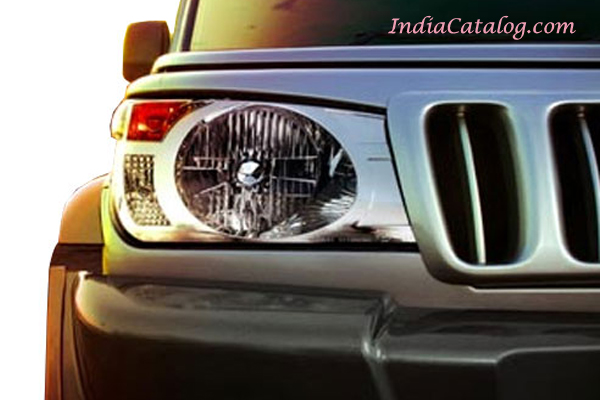 When in a Bolero, there is nothing to fear, let alone the dark of the night. The brilliant new headlamps up ahead give you maximum visibility no matter what the conditions. And the hawk-eye design attracts eyes even when they are switched off.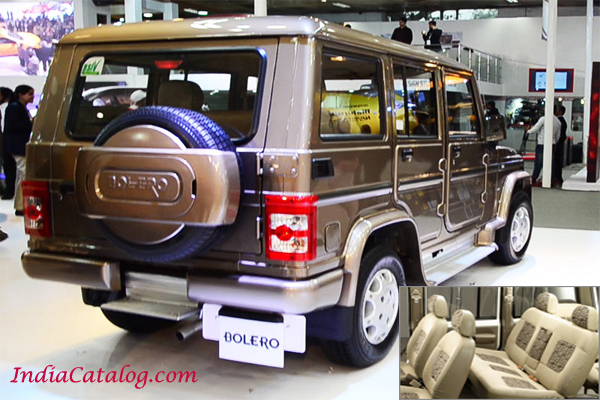 The plush and stylish interiors of the Bolero match its spectacular exteriors with its new dual tone and luxuriously premium upholstery.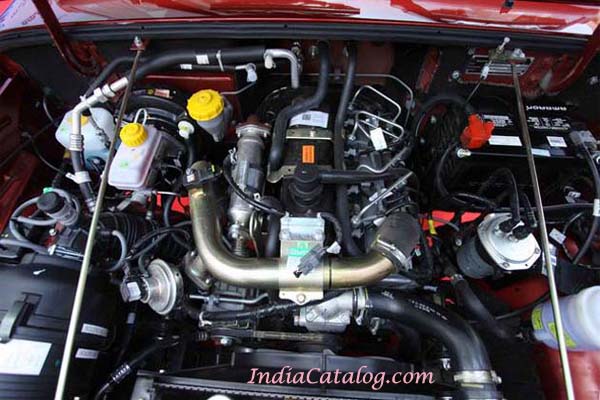 m2DiCR combines the benefits of both the reliable DI Engine along with modern common rail technology.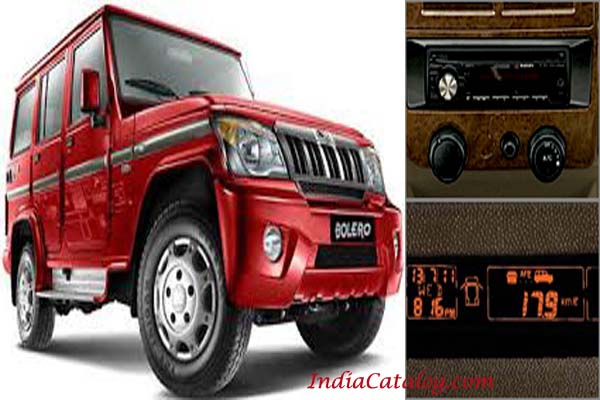 Long drives will now be a breeze because the New Bolero wipes out any worries you may have about planning steps of your journey.
Previous
Next