Mahindra Thar Image Gallery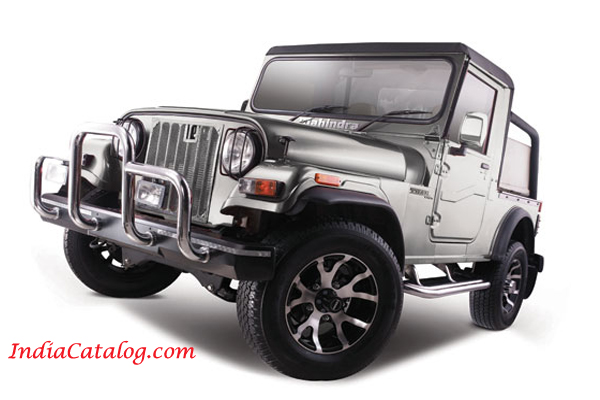 In a way, the Thar has been more than 60 years in the making.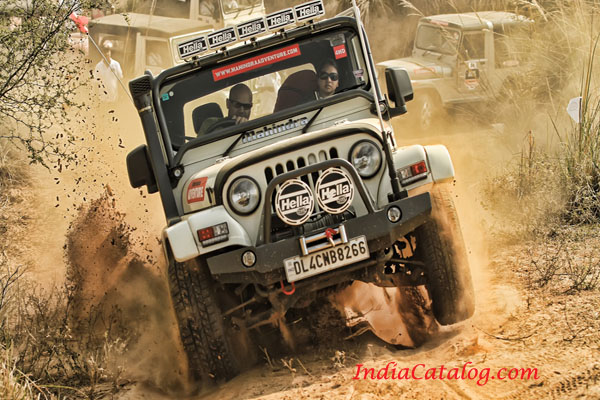 The legendary design gives you superior off-roading capability. It comes with BorgWarner 4wd system as a standard fitment.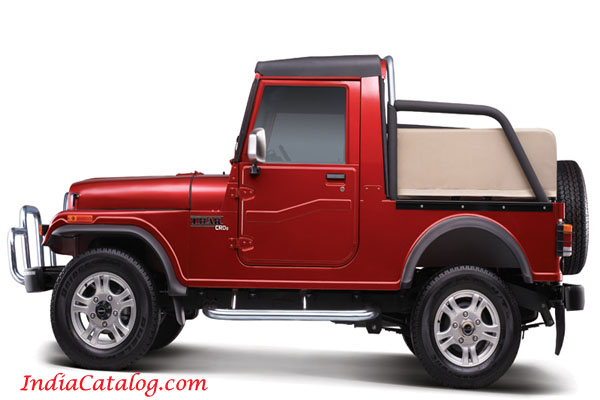 It retains the unmistakable Mahindra jeep identity with the classic looking MM540 body and grille. Apart from this unique identity, the tough steel body guarantees extended durability.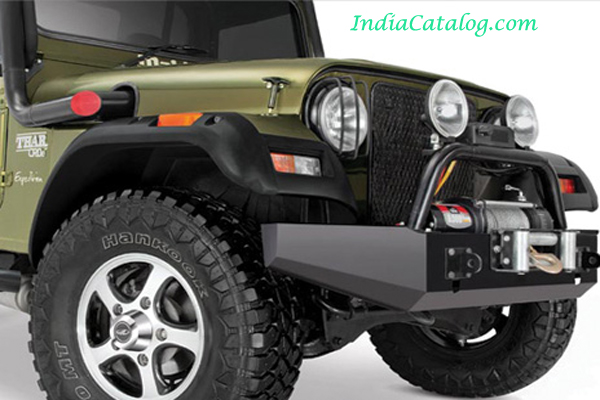 Modified front fenders with inset indicator lamps.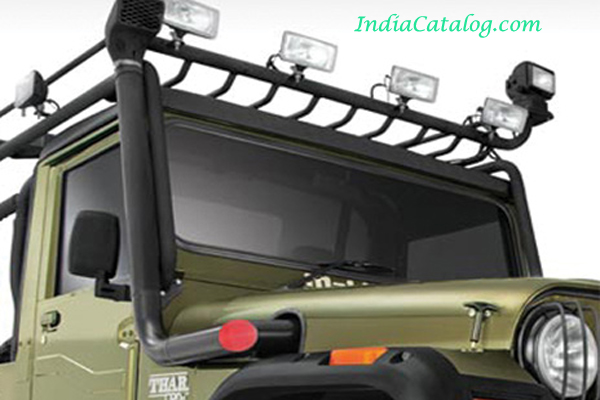 Cabin operated search light. The Thar celebrates this rich heritage by sharing the MM540's iconic original frame.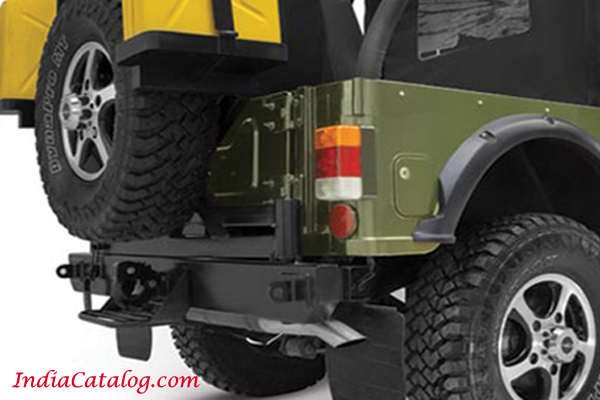 Ground clearance of 200mm and extreme approach and departure angles mean the Thar can climb over anything. And its classic body on frame chassis is virtually indestructible.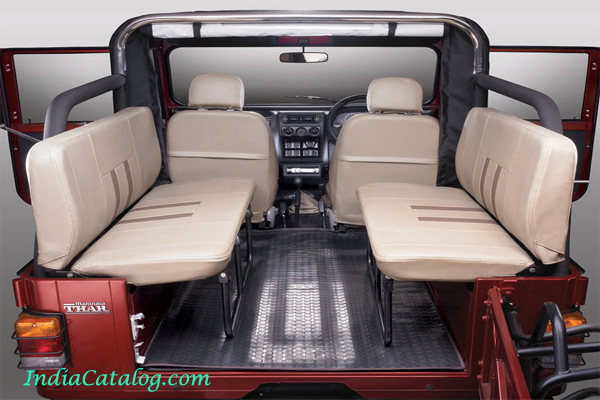 The vehicle boasts of an integral power steering with car like turning radius of 5.25 m. With compact dimensions of a small car it is convenient to park in the tightest spots. Feel the wind in your hair with a removable top.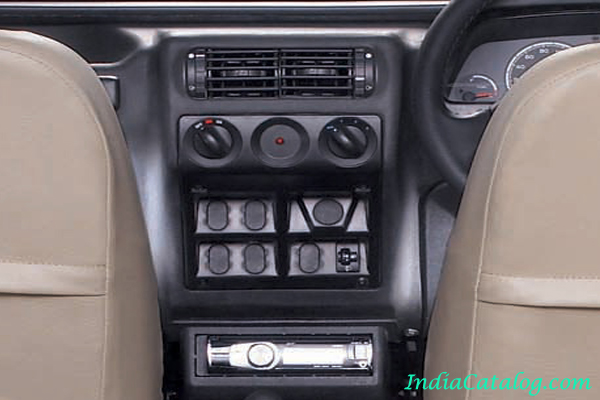 The new Thar CRDe model comes with factory-fitted AC and heater for you to reach your next off road destination in comfort. The Independent front suspension gives you a smooth ride and better handling.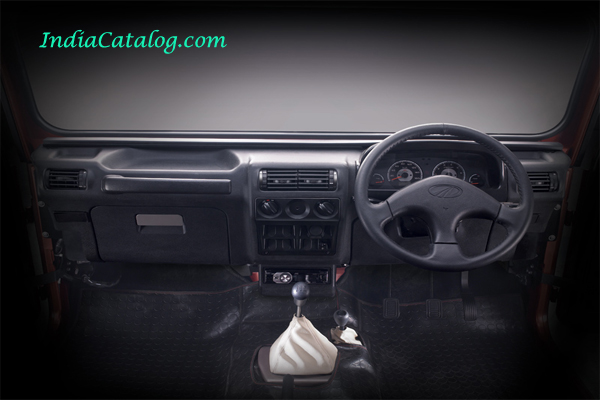 Powerful 9 inch booster with disc brakes in front and drum in rear 4wd high / low ratio for superior all weather and terrain traction.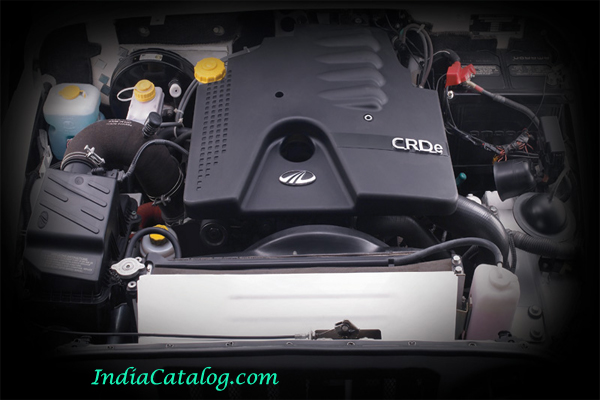 The advanced CRDe engine measures every bit of fuel and combines performance with economy without polluting the environment. The Drive-by-wire technology aids in quicker and controlled throttle response. And the LSPV brakes aid in preventing wheel lock up and loss of control.
Previous
Next