Govt to reimburse Rs 500-cr service charge loss to IRCTC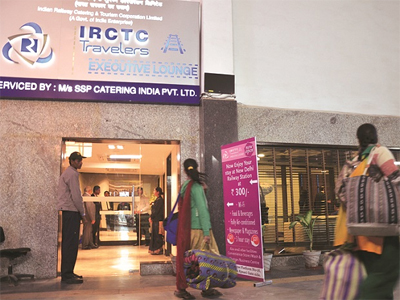 Giving relief to government-owned Indian Railway Catering and Tourism Corporation (IRCTC), the ministry of finance has decided to reimburse the loss of the Railways' subsidiary due to the waiver of service charge for online booking of train tickets.
This service charge was exempted from November 23, 2016, to boost digital transactions. Before demonetisation, IRCTC used to charge Rs 40 a ticket for bookings in air-conditioned classes and Rs 20 per ticket in the sleeper class. The finance ministry is likely to reimburse about Rs 500 crore to IRCTC annually.
"The railways were demanding a rollback in this regard or a reimbursement of the losses they are suffering. The finance ministry has decided to pay the company for the losses due to this digitalisation push," said an official source.
This comes at a time when the government has initiated the process of listing of railway public sector undertakings - IRCTC, Indian Railway Finance Corporation and Ircon. Recently, the department of investment and public asset management (DIPAM) had appointed SBI Cap, IDBI and YES Bank the bid managers for IRCTC.
The listing of rail PSUs is needed for the government to meet its divestment target of Rs 72,500 crore for 2017-18. During the first six months of the financial year, till end-September, it has set a target of Rs 25,000 crore in stake sales.
Service charge was the major revenue source for IRCTC. It earned an income of Rs 551 crore from railway ticketing in 2015-16, as against Rs 256 crore in 2014-15. On a monthly basis, the IRCTC revenue from service charge was an average of Rs 40 crore, of which about Rs 20 crore was the share of the railways.
The rail subsidiary was also taking a hit from the five per cent discount on digital payments for catering, accommodation and retiring rooms. In addition, free insurance for online tickets is also leading to outgo of Rs 36-40 crore on an annual basis for IRCTC.