R-Infra, Reliance Power post modest profit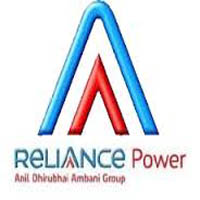 Anil Ambani group companies - Reliance Infrastructure and Reliance Power - reported a modest profit growth in the first quarter of 2014-15 compared to the corresponding quarter last year. Reliance Infrastructure's profit was up 10 per cent to Rs 457 crore compared with Rs 415-crore in the first quarter of last year.
Reliance Energy's profit was up marginally to Rs 244 crore from Rs 240 crore in the similar period. R-Infra's revenue dipped to Rs 4,150 crore from Rs 5,452 crore in the same period last year, due to fall in revenue from EPC and contracts business. Interest costs for R-Infra were higher during the first quarter and the company achieved 10 per cent growth in profit. Excluding profit of associates, R-Infra's net profit remained flat during the quarter in review.
Reliance Power reported a 56 per cent growth in revenue to Rs 1,753 crore in the first quarter FY15 and company's core generation business showed a profit before interest and tax of Rs 524 crore, a jump of 44 per cent.
R-Infra said a majority of the company's EPC contracts are complete and had turned operational resulting in lower revenue. Lalit Jalan, the group's director for corporate affairs and strategy, said Mumbai Metro is recovering its operating costs (excluding interest) of about Rs 40-50 lakh daily. The company's power distribution companies too reported a growth in profit before interest and tax.