Yes bank crisis: ED summons Reliance Group chairman Anil Ambani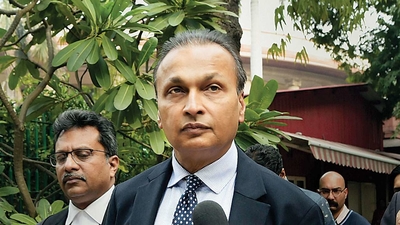 The Enforcement Directorate (ED) on Monday summoned Reliance Group chairman Anil Ambani in connection with its money laundering prove against the founder of crisis-hit Yes Bank Rana Kapoor.

Ambani has been asked to depose at the ED office in Mumbai as the Reliance Group companies are among the entities whole loans went bad borrowed from the bank.

Officials said that Ambani has sought exemption from the appearance citing some personal grounds and he may be given a new date.

The companies in question are said to have borrowed about Rs 12,800 crore from Yes Bank that turned non-performing assets (NPA).

On March 6, Union Finance Minister Nirmala Sitharaman had in a press conference said that the Anil Ambani Group, Essel, ILFS, DHFL and Vodafone were among the stressed corporates Yes Bank had exposure to.

The officials have said that promoters of all the big firms who had taken huge loans from the bank which later turned bad are being summoned for interrogation.

Rana Kapoor, 62, is presently in ED custody.