Inside Mukesh Ambani's plans to take on Amazon, Flipkart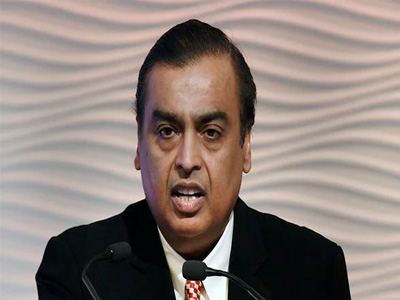 Mumbai: At a time when consumption demand in India has been hit hard, renewed focus on small towns such as Sikar in Haryana and Gulbarga in Karnataka is helping billionaire Mukesh Ambani's Reliance Industries Ltd clock higher revenues in its retail businesses.
Not only that, the company's retail arm has been planning a new commerce venture, an offline-to-online initiative to take on rivals like Amazon and Walmart-owned Flipkart, which would link producers, traders, small merchants, brands and consumers through technology. It has been working on its new commerce plan for nearly two years. Currently, it operates neighborhood stores, supermarkets, hypermarkets, wholesale, specialty, and online stores.
The current slowdown has dragged down average industry growth rates to 3-5% from 12-13% recorded over the past two years, but Reliance Retail Ltd (RRL) —India's largest retailer — recorded its highest-ever revenue and operating profit in a quarter during July-September.
"Our business has largely been resilient to market headwinds when it comes to the softening of demand. Our grocery business continues to grow really strong along with apparel and consumer electronics," said Gaurav Jain, head of Strategy and Business Development at Reliance Retail.
So what is driving Reliance Retail?
Store expansion in small towns and cities and private labels which led to higher margins, said Jain. "Stores in tier II, III and IV towns are where customers are getting a first-hand experience of getting into a modern trade shopping environment. Though these are in markets like Sikar (Rajasthan) or Gulbarga (Karnataka), the number of tickets and footfalls and some of the key metrics pretty much match that of a city like Mumbai," he said.
The first-mover advantage in these cities and towns has also helped RRL secure cheaper leases, lowering its costs. "One of the challenges for us is to get hold of a good location. If we find difficulty in one market in one particular format, then we are able to spread the risk across (multiple formats) and operate and open in other markets as well. Broadly we are able to de-risk ourselves to that extent on new store openings," added Jain.
Reliance Retail, which runs the largest network of stores at 10,415 across 6,600 plus towns and cities, has more than two-thirds of this are in tier-II, III and IV towns, according to the company. It predominantly operates through three core divisions – grocery (18% of sales), consumer electronics (30%) and fashion and lifestyle (8%).
The company has added 337 stores across India in the second quarter. "We are also creating newer markets. We are able to upsell and cross-sell a larger basket to the consumer which was not available earlier," said Jain.
Under the grocery segment, RRL operates three core formats — neighborhood store (Reliance Fresh), supermarkets (Reliance SMART) and wholesale/B2B cash and carry stores (Reliance Market). RRL also operates its grocery portal RelianceSMART.in and has recently launched a new store concept, Qwik Mart, a convenience store co-located with Reliance Fuel outlets. According to Nielsen, Reliance Fresh and Smart account for over 50% of all fruits and vegetables sold in the modern trade.
RRL's private labels through which it operates a wide range of own brands across categories led to a higher margin for the company. RRL sells own branded products under the name — Best Farms, Good Life, Masti Oye, Kaffe, Enzo, Mopz, Expelz, Home One, Graphite, RelGlow, etc.
In the fashion and lifestyle category — Reliance Trends — RRL saw 70% of its revenues coming from private label portfolio. RRL has a dedicated manufacturing base of 250+ vendors in South Asia and India and sourcing offices in China and Bangladesh to support low-cost manufacturing. "If we control products (private label) and breakdown the prices, then what we have is the product sourcing cost and the product packaging cost. Because the private label is part of the store brand, we are able to pass on the savings to consumers and price the product right. "That's what results in a 40-50% savings for customers."
RRL is also the leading for consumer durables and information technology organized retailers in India. The segment operats 8,067 stores across locations through its Reliance Digital Stores (Big-box Consumer Electronics store), Jio Stores/Jio Points (Smaller stores facilitating sale of Jio services, mobility and connectivity products) and ResQ service centers (full-fledged service arm).