Sensex cracks nearly 180 points following surge in the global crude prices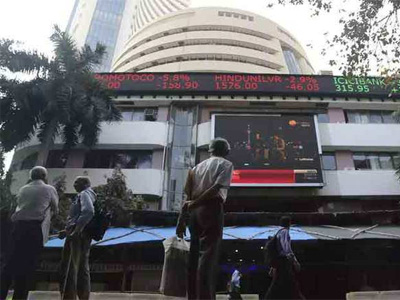 A surge in the global crude prices on account of drone attacks on oil facilities at Saudi Arabia made investors in the equity market jittery on Monday with the benchmark Sensex shedding 900 points during the pre-open session.
Just minutes into the pre-open session, the index fell to 36,485, which was 900 points lower than Friday's close of 37,384.99.
The index, however, managed to recoup most of the losses and opened at 37,204.56, around 180 points lower than Friday's close.
At 10.15 a.m., the Sensex was trading at 37,227.48, down 157.51 points or 0.42%. The broader Nifty was at 11,031, down 44.65 points or 0.40%
"The early morning sentiments for global equity markets are negative due to the attack on one of the Saudi crude facilities," said Arun Kumar, Market Strategist, Reliance Securities.
"Indian equities is particularly sensitive to changes in crude prices and USD-INR & these have adversely opened. We do expect incremental pain as the day progresses. Any selling pressure on Nifty 50 index below 10,950 is likely to lead to panic selling," he added.
Among the oil stocks, HPCL was the first hit, shedding over 6%, while shares of BPCL and IOC were down 5.69% and 2.65%, respectively.
Among the Sensex pack, Tata Steel, State Bank of India, Reliance Industries, Yes Bank, HDFC, Tata Motors and Asian Paints were all trading lower by over 1% during the morning session.