Paytm eyes healthcare payments space, seeks to add doctors to widen user base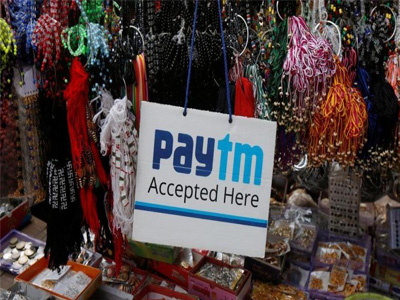 BENGALURU : Digital payments company Paytm, valued at about $15 billion, is set to enter the healthcare payments space to widen its customer base.
Last month, Paytm had said it was expanding its educational services from fee payments, application forms and career counselling, to education insurance, loans and job applications.
The firm now aims to create a payments mechanism solely for doctors to help them receive consultation fees using Paytm to and make bulk purchases such as medical supplies.
"We want to be a category creator of payments. Doctors don't accept digital payments as they often visit multiple hospitals in a week and there is no reconciliation method for all the payments. There is complexity involved in handling such payments. So, we are bringing the simplest of QR codes, which are replaceable and usable at multiple places," said Paytm founder Vijay Shekhar Sharma.
"Now, these doctors also want to use this money digitally. We will launch tools to help them do that. Last week, we launched wholesale debits so they (doctors) can make bulk payments using the same Paytm," he added.
Paytm is also evaluating the business of connecting patients and doctors on a platform. Sharma, however, is not sure if it will go down that path as "this model is yet to take off in India". In 2017, Paytm had invested in QorQl, an online healthcare startup, to offer doctors appointments on its app.
Recently, it expanded its education business with a full bouquet of services across payments, commerce, financial and academic products. In FY20, it plans to cross ₹20,000 crore in gross merchandise value for its education business. Sharma said the plan to get into the payments side of education and doctors is a natural progression of Paytm's business.
"Our focus has been clinically high frequency, which includes top-ups, grocery stores, and milk shops such as Mother Dairy. That was the first focus. Then came the large-ticket focus. So, we got into education, which is a large ticket, not high frequency; and now, doctors," said Sharma.
There are about 14 million merchants using Paytm services and the company plans to increase the base to 24 million this fiscal year. Paytm records 800-900 million transactions a month.
Experts said there are a lot of digital payment firms and, therefore, the cost of acquiring customers is going up. Paytm had a head-start, but Google Pay, Amazon Pay, BHIM, PhonePe and WhatsApp's payments offerings are challenging its near-monopoly status.
"Paytm has to create more use cases for its customers and get more people on its platform. It's not just about doctors. It could soon create something for handy men such as carpenters. This seems to be the right way to go forward," said Harish H.V., managing partner, ECube, an environmental, social and governance fund.