NHAI's third TOT bundle draws interest from 27 companies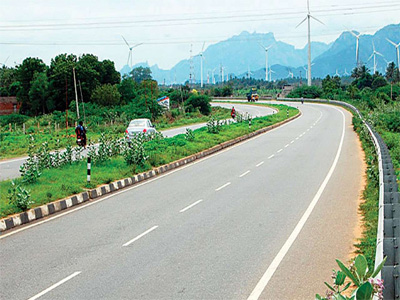 New Delhi: As many as 27 companies have evinced interest in National Highways Authority of India's latest bundle of toll-operate-transfer (TOT) projects. The initial estimated concession value (IECV or reserve price) for the third bundle of TOT, which is up for bidding by private operators, is ₹4,995.48 crore.
The third TOT bundle comprises nine stretches traversing 566.27 kms across four states - Uttar Pradesh, Jharkhand, Bihar and Tamil Nadu.
Several more bundles will be offered in the months to come, NHAI Chairman NN Sinha said at the road show of the third phase of TOT. He also called upon private investors to bid for these bundles, saying TOT is a risk-free model.
The highway authority had invited bids for the third bundle in June, with the last date of submission of bids on September 11.
"This phase has initial mandated capital works approximately ₹400 crore lower than bundle 1 and bundle 2 which will lead to significant savings for investors. Almost 43% of bundle length is under annuity for almost 8-10 years which will lead to saving on at least one major maintenance cycle," the road ministry said in a statement on Friday.
In 2016, the Cabinet authorized NHAI to monetize 75 public-funded national highways with road length of around 4,500 km. The TOT model was introduced by the government to increase private sector participation. Under the model, the highest bidder wins the right to operate and maintain highway assets for 30 years. The one who wins the bid garners toll revenue during the time period.
The first round of TOT in February 2018 was a success. The winning bidder Macquarie offered ₹9,691 crore as against the expectation of ₹6,258 crore for 700 km highways. However, NHAI cancelled the second bundle that was spread over 584 km over four states as the bids that were received were far below expectation.