Centre plans to float EoIs for Air India by October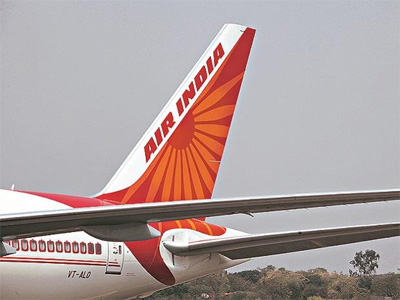 In its second attempt to sell Air India, the central government has put the divestment process on the fast track.
Sources close to the development said the expression of interest (EoI) for divestment of Air India may be out by October.
After the Modi government came to power for the second time, it decided to once again go ahead with the divestment of the government's stake in debt-laden national airline Air India. After the firm decision by the government, Union civil aviation minister fast-tracked the whole process. Sources said that the financial books of Air India have been closed. Air India's financial books closure date is July 15, 2019, which means that the finances of Air India, in terms of revenue and expenditure up to July 15 will be taken into account as a base for preparing the Expression of Interest document. Sources said that Air India's finances need to be put before the probable investors to take a call on investments in Air India. But few financial details will not be revealed in the EoI document.
Simultaneously, the government is planning to have an investor roadshow in a foreign country for Air India to attract foreign investors/players to bid for the national carrier. The aviation ministry is also likely to meet a couple of times with the probable investors/bidders before the final EoI is floated.
This is the government's second attempt to sell its stake in the national carrier, which has a debt of nearly Rs 55,000 crore. In the first attempt, during the first tenure of the Modi government, about 75% stake was offered. But the attempt failed as no bidder turned up for investing in Air India. This time, sources said that the government may sell 100% of its stake or may keep just a notional stake in the airline. This decision of 100% stake sale is on the backdrop that in the first attempt many probable investors didn't turn up as they want to keep full control of the airline management in their hands.
The central government is of the firm belief that Air India divestment may be successful in the current financial year 2019-20.