Trai rejects DoT plea to cut spectrum price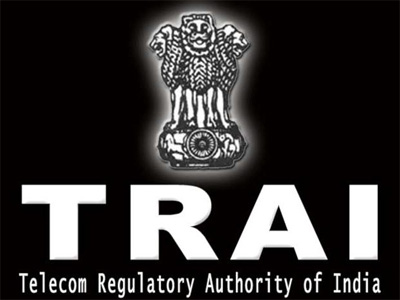 In a setback to incumbent mobile operators, Telecom Regulatory Authority of India (Trai) has rejected the government's demand of a re-look at lowering of the reserve price of spectrum, especially 5G.
In its letter to DoT on Monday, Trai said the department has misconstrued this quote -- "Due to competition, concerns have been expressed about the financial health of the sector, its revenue growth and the capability of companies to meet contractual commitments" as Trai recommendation. But, this is actually a concern expressed by a section of stakeholders as a part of the consultation process, it said. "In view of the above, the Authority reiterates the Spectrum Valuation and Reserve Prices as contained in its Recommendations dated 1st August 2018," Trai said.
The regulator also said it may not be correct to assume that only the existing licensees will participate in the auction. The auction is an open process and there is always a possibility of additional players participating in the process, it said.
The spectrum auction, if it happens this year, may see a lukewarm response due to a high reserve price, according to experts. The government has announced that spectrum auction will take place in this calendar year.
No spectrum auction took place in 2017-18 and 2018-19. In the last held auction in 2016-17, the government had raised Rs 65,789 crore through spectrum sale.
Digital Communications Commission, earlier Telecom Commission, the highest policy making body of Department of Telecommunications on June 13 had asked Trai to reconsider its recommendations on spectrum auction for 4G and 5G, including reserve price, the quantum of spectrum to be auctioned among others in a bid to promote competition and ensure that the benefits of an auction reaches all.
However, Trai has relaxed the norms on the lock-in period to two years from the earlier five years. Also, no rollout obligations have been mandated for the 3300-3600 MHz spectrum band, which will be used for 5G.
In August last year, where it had come out with recommendations on spectrum auction, wherein the base price of 700 MHz (which went unsold in the last auction in 2016) was reduced by 43% at Rs 6,568 crore per MHz, from the earlier Rs 11,485 crore. It had recommended auction of 8644 MHz spectrum, including 5G, at an estimated base price of Rs 4.9 lakh crore.
The Commission had asked for a re-look of Trai's recommendations keeping in mind the objective of Digital India and Broadband for All. "We do not want 5G to be only used in smart cities or smart vehicles. We want the benefits to reach all social sectors..we want 5G to be used for rural health and rural education. The current recommendations should be revisited to make sure that all the proliferation of 5G and broadband actually happen," a senior official from the ministry had said.
Incumbents like Airtel and Vodafone Idea have raised concerns over the high reserve price of 5G spectrum. Vodafone Idea wants the auction to happen in 2020. The cumulative debt of the industry stands at around Rs 7 lakh crore and the players like Airtel and Vodafone Idea have been raising funds to meet their capital expenditure needs.
The entry of new player Reliance Jio in the sector has pushed the financials of incumbents, Airtel and Vodafone Idea, on a downward spiral, apart from consolidation in the industry.
The government expects 5G to become a reality by 2020 and wants to be at par with global countries for launching next generation services 5G. But the fact is that 5G technology deployment needs a huge fiberisation. Only one-fourth of towers in India are fiberised against 70-80% globally. Also, 5G will be a niche service and mainly target segments such as healthcare and education.