Coal India's fourth quarter profit zooms to Rs 6,024 crore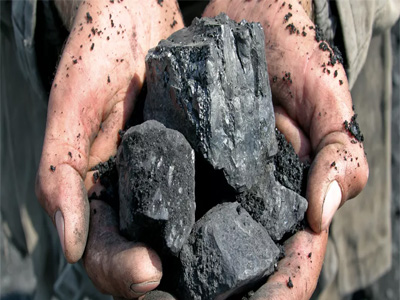 Coal India on Thursday beat analyst estimates by reporting a whopping 362% year-on-year jump in its consolidated net profit to Rs 6,024.23 crore for the March quarter of FY19.
For the entire year, the growth in profit was 148% to Rs 17,462.18 crore as against Rs 7,038.44 crore in the last fiscal.
This has been the highest-ever profit booked by CIL so far in its history of operation. It also reported the highest growth in profit after tax, profit before tax, gross and net sales.
The profit mainly came on account of higher premium from e-auctions, which was as high as 92% of the notified price. However, auctions remained subdued due to higher FSA supplies.
According to a company statement, better average realisation in both FSA and e-auction sales, coupled with operational cost control, propelled the company to its best-ever financial performance.
CIL kept quality variance under control and was been able to arrest grade slippage to a great extent.
Average price realisation per tonne in FSA sales during FY19 registered an 8% increase to Rs 1,388 from Rs 1,243 during FY18. Overall average per tonne realisation went up to `1,529 in FY19 compared with `1,398 in the previous fiscal, registering a 9% growth.
While price realisation was higher, increase in both production and offtake helped CIL register higher sales.
Volume growth was the key contributor to the jump in the net profit, a CIL official said.
The Maharatna coal mining giant produced 606.89 million tonne in FY19, clocking a 7% year-on-year growth, which was almost three folds over FY18.
The subsidiaries surpassed their production targets, with Northern Coalfields joining the 100 MT club and South Eastern Coalfields touching a new high by producing 150 MT.
Offtake too touched a new high at 608.14 MT during the fiscal, against 580.29 MT last fiscal, while it touched 163.51 MT during the quarter ended March FY19.
Production reached 194.45 MT during the quarter under review, against 183.45 MT during the year-ago period.