Mahindra starts selling Ford cars in expansion of alliance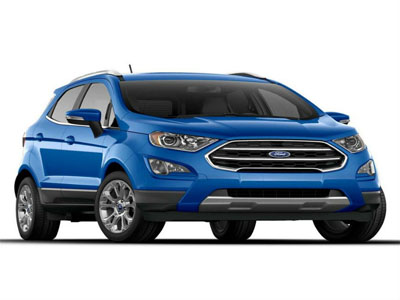 New Delhi: Mahindra and Mahindra Ltd has started selling cars of Ford Motor Co. in India as the automakers expand their alliance beyond the joint development of vehicles. For the first time, Mahindra dealers are opening showrooms for Ford cars, especially in regions where the Detroit, US-based automaker does not operate one or the existing dealer has not been able to garner sufficient sales, said two people aware of the development, requesting anonymity. Mahindra dealers are also opening separate service centres for Ford cars at their dealerships, they said.
"Ford doesn't have a robust chain of channel partners, so by letting Mahindra dealers sell Ford cars, the company is trying to reach most of the towns and districts of the country," said the first of the two people cited above. "Mahindra dealers are also making quick money from setting up small showrooms and selling Ford's most popular vehicle, Ford EcoSport."
The latest arrangement will allow Ford to tap into Mahindra's nationwide reach, especially in small towns and rural areas. Mahindra dealers would, meanwhile, earn additional revenue by selling and servicing Ford cars, the people cited earlier said.
A spokesman for Ford India Pvt. Ltd said the two companies "have initiated a pilot, where select Mahindra dealers in Tier 4+ towns were given an opportunity to sell and/or service Ford cars".
"The pilot has been rolled out to 15 towns and the results are encouraging, giving incremental sales and service reach for Ford."
The two automakers are continuing to explore "the benefit of leveraging the Mahindra network in areas where Ford dealership is not present/planned", the spokesman said.
A spokesman for Mahindra did not respond to an emailed query.
Ford and Mahindra signed an initial pact in March to develop a new sports utility vehicle on a Mahindra platform and a small electric vehicle. Subsequently in October, Mahindra and Ford announced the signing of two definitive pacts to share Bharat Stage VI-compliant engines, besides jointly developing connected vehicle solutions for the Indian market.
The expanded alliance would see existing Mahindra dealers sell some of the future products of Ford—that will be jointly developed by the two companies—from their new Ford showrooms. Ford India's managing director, Anurag Mehrotra, has already met a group of Mahindra dealers a few months ago to discuss the opportunities ahead and the expectations of the company.
The consolidation of their India business by Ford and Mahindra could be a crucial step for their growth in the Indian market, as this would enable them to increase their reach and give more competition to larger rivals such as Maruti Suzuki and Hyundai, said Puneet Gupta, associate director at IHS Markit.
"Both players together will make the product portfolio stronger and give their customers more choice. This will be done at minimal investment, so customers will get the benefits of better technology at a lesser value and with a better improved sales and service network," Gupta said. "Companies may also have access to more points where they can install charging infrastructure for electric vehicles in the next five years."
Mahindra is, meanwhile, developing BS VI-compliant petrol engines for supplying to Ford India, while the companies will jointly invest in developing a telematics control unit for connected car solutions.
The second person cited earlier said the initiative to collaborate on sales and service of Ford vehicles began at least six months ago and would benefit both the companies.
"This will improve the profitability of the Mahindra dealers and will help Ford enhance its reach across the country," the person said. "Mahindra dealers are also under pressure since last few vehicles did not manage to draw the customers. So, this kind of move to consolidate certain aspects of their operations was always expected from the two companies."
Mint reported on 23 October that Ford's local unit posted a net profit in FY18, the first annual profit since it began operations in 1995.