Essar Steel lenders argue against promoter Ruias' offer, want it dismissed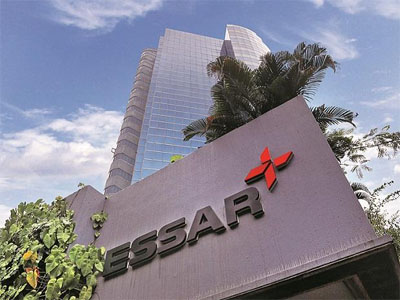 The committee of creditors (CoC) to insolvent Essar Steel argued before the bench here of the National Company Law Tribunal that the offer made by the company's promoters, the Ruias, was "not maintainable" and wanted it dismissed. Their counsel, Ravi Kadam, also requested day-to-day hearing of the matter. The case was deferred to December 10, as one of two on the bench was on leave.
The Ruias had made a Rs 543-billion settlement offer the day the lenders voted in favour of ArcelorMittal's Rs 420-billion offer. The offer was to take the company out of bankruptcy.
Arcelor counsel Abhishek Singhvi argued the company had been issued a letter of intent by the lenders after it had cleared all the dues. In line with a SC order, Arcelor had cleared dues of Rs 74.7 billion on account of Uttam Galva Steels and KSS Petron, both classified as non-performing assets for more than a year, to become an eligible bidder for Essar.
ArcelorMittal has offered Rs 2.14 billion for the operational creditors (OCs). The dues on account of financial creditors are Rs 494.7 billion. Accordingly, several OCs have filed applications which object to Arcelor's offer, citing their claims and requesting the bench to guide Essar's CoC and the resolution professional (RP) to consider the Ruias' proposal.
As many as 21 matters related to Essar Steel were to be heard on Wednesday and have been deferred to December 10. Last week, Standard Chartered Bank, which has a 7.5 per cent weightage in the CoC's voting rights, had challenged the latter's and RP's resolution plan, on grounds of non-compliance with the Insolvency and Bankruptcy Code.