Trai to meet telco chiefs in December, issue OTT paper next week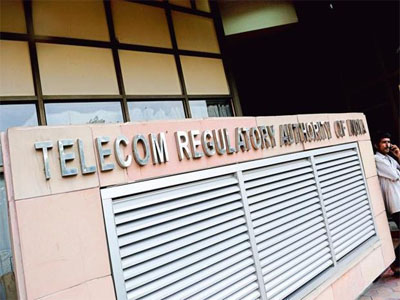 NEW DELHI: India's telecom regulator will meet top executives of mobile phone companies next month to chalk out an action plan for 2019 and may issue a consultation paper next week on whether Over-the-Top (OTT) apps such as Skype, WhatsApp and Google Duo should be regulated.
"We are going to call chief executives of telecom service providers in the month of December to actually finalise the agenda and roadmap for the next year," Telecom Regulatory Authority of India Chairman Ram Sewak Sharma told ET.
The regulator will separately meet Indian broadcasting industry stakeholders including Multiple System Operators, he said.
Over the past few years, Trai has worked with telecom operators to identify areas that require intervention and come out with an action plan for the year.
The issue of regulating OTT apps that ride on operators' networks has been a contentious one.
Telcos have demanded that OTT communication apps be brought under a regulatory regime similar to theirs since they provide comparable services without the liabilities associated with being a licence holder. App makers have opposed the move, saying it would stifle innovation, and pointed out that they are already regulated under the Information Technology Act.
"We are coming out with a consultation paper on OTT players probably next week," Sharma said, adding that the final document was almost ready.
Trai had initially floated a draft paper in March 2015 seeking feedback from stakeholders and whether there was a need to establish a regulatory framework for OTT apps providing communication services similar to telcos.
However, the regulator has since then only addressed issues of net neutrality and differential pricing of data, leaving the OTT regulation aspect aside.