Ford goes local in India, aims for bigger slice of competitive market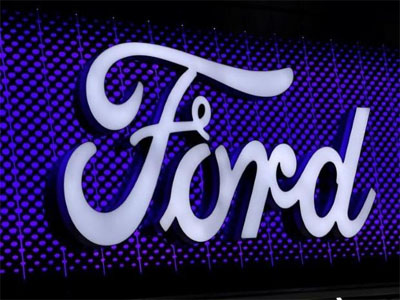 Ford Motor Co made a profit in India for the first time in a decade in the last fiscal year, signalling that a strategy conceived two years ago by the U.S. car manufacturer for one of the world's most competitive car markets is starting to show some success.
Under an initiative called the Emerging Market Operating Model (EMOM), Ford cut manufacturing costs by 40 per cent and is developing more vehicles locally as it moves away from its "One Ford" plan, which restricted its ability to be cost-competitive and agile in a fast-growing market, Ford executives and industry sources told Reuters.
"EMOM is the North Star for the turnaround at Ford in India," Anurag Mehrotra, managing director of Ford's India unit, said in an interview.
It's early days yet, and Ford still accounts for less than 3 per cent of total passenger vehicle sales in India, where analysts say it's tough for auto manufacturers to make money.
"They are still a long way away till they can call India a successful market," said Kaushik Madhavan, vice president, mobility at consultant Frost & Sullivan.
A key factor for Ford India will be how it leverages its partnership with local automaker Mahindra & Mahindra, he said.
As part of EMOM, Ford is deepening ties with Mahindra to build passenger vehicles in India, which could also involve sales in other emerging markets.
Over the past two decades, Ford has invested $2 billion in India, which has become a major growth area for car manufacturers. Car sales rose 8 percent to 3.3 million last year and India is set to become the world's third-largest market by 2020 with sales of over 5 million cars, according to consultant IHS Markit.
But global car companies have mostly struggled to woo India's cost-conscious buyers and are now under pressure from investors to focus on profitable markets and technologies like electric and autonomous vehicles.
The success of India's top carmaker Maruti Suzuki, a unit of Suzuki Motor Corp which sells one in every two cars in the country, has been built on having a wide range of products, low prices, a vast dealership network and an autonomous local team that can quickly react to market changes.
Its nearest competitor is Hyundai Motor Co with a 17 percent market share, which has had better success than some of its American and European rivals like General Motors, Fiat Chrysler and Volkswagen AG.
Ford is at a considerable distance from the leaders in the market, but sold more than 90,000 vehicles in the last fiscal year and exported twice the number. Two years ago, Ford's annual sales in India were less than 80,000 and it exported about 110,000 vehicles, industry data showed.