Forex loss hits IOC, net declines 12% in Q2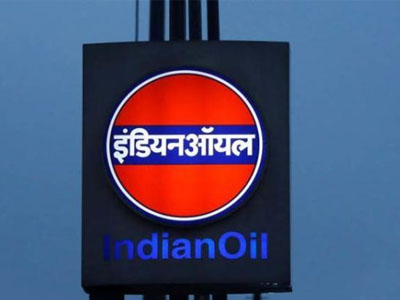 The net profit of Indian Oil Corp (IOC) for the second quarter of the current fiscal dropped 12% to Rs 3,247 crore, compared with Rs 3,696 crore, owing to lower margins and foreign exchange losses, a factor which also affected the other two state-owned oil marketing companies —BPCL and HPCL — in the quarter under review.
Indian Oil's profit dipped despite revenue from operations going up to Rs 1,51,567 crore in the September quarter, compared with Rs 1,10,653 crore in the year-ago period. The forex loss during the quarter was around Rs 2,000 crore. The gross refining margin for the latest quarter was $6.79 per barrel, against $7.98 a year ago.
The inventory gain —higher realisation due to hike in crude and product prices — in the second quarter of FY18 stood at Rs 4,408 crore, compared with Rs 1,056 crore in the year-ago period. The company has a debt of around Rs 59,000 crore.
The company is absorbing `1 per litre of diesel and petrol sold since October 5 when the government announced measures to contain skyrocketing retail fuel prices. While the losses on this account will start accumulating from the third quarter, the company expects a loss in revenue of Rs 2,200 crore in the second half of the current financial year. "We have neither recovered nor have intentions to recover the Rs 1 absorbed. If we do that, then the move will be irrelevant," said Indian Oil chairman Sanjiv Singh.
While the company has already placed order for Iranian crude oil for November, it is still to place order for December. Of the total crude oil refined by the company in a year, 14% is sourced from Iran that is facing US sanctions which will start on November 4.
"We are hopeful that we will be able to continue import from Iran and zero exports by Iran will not be good for the international market. While we have alternative for quantities, but crude prices will be affected," said Singh. In the past sanction era, the company had made part payment in euro and part in rupee, and these options are being explored again. "We will need to see what options are available," said Singh.
The company is also looking to raise funds through external commercial borrowing and has floated a syndication. "It could be $500 million or $1 billion — it will depend on the response and rates we get," said AK Sharma, director-finance.