In no hurry to become pan-India player in milk and curd, says ITC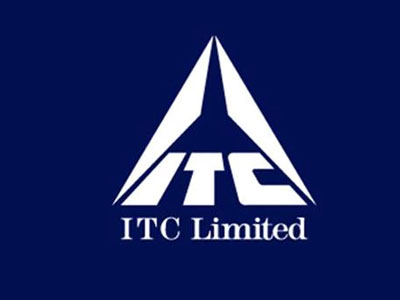 Cigarette-to-soap maker ITC, which is on a dairy portfolio expansion spree, on Tuesday said it has no hurry to be a pan-India player in pouch milk and curd, and is currently focussing on the West Bengal and Bihar markets in these two categories. The diversified conglomerate is looking to launch paneer and flavoured milk in the next two months.
The Kolkata-based diversified conglomerate forayed into the country's Rs 72,000-crore organised pouch milk category earlier this year when it launched the product in Bihar.
Launching pouch milk and curd in Kolkata under the brand name Aashirvaad Svasti in Kolkata on Tuesday, Hemant Malik, divisional chief executive — Foods, ITC, said, "We have launched ghee and milk, and now we are getting into curd.
"We will be launching paneer as well. We are also entering into the markets of milk-based beverages."
Notably, the country's largest cigarette maker had entered the dairy segment with the launch of its ghee in 2015.
The company will be launching paneer in West Bengal, but the launches of value-added dairy beverages will be all-India. A team was currently working on developing cheese, Malik said, adding the company was not currently looking to foray into butter."Our team is already on the ground and looking at how we will be procuring milk from West Bengal. "The challenge that we are facing is quality of sourcing. In a month's time we will start sourcing milk from the districts (of West Bengal)," he said.
The company has a milk processing unit at Bihar's Munger. The facility has a capacity of 250,000 litres per day.
Malik said currently the focus markets for milk and paneer were West Bengal and Bihar.
"In the fresh dairy categories, our focus will be on Bengal and Bihar for at least the next six months. But if we see larger opportunities, we would go for expansion into other states as well," he said, adding the organised pouch milk segment was growing at a rate of 15% per annum in India.
According to him, the organised curd market is estimated at around Rs 4,500 crore and is growing at 30% annually.
Asked whether ITC will be eyeing a pan-India presence in pouch milk and curd categories, Malik said, "In milk business, maintaining quality of sourcing is a challenge. I would like to have the sourcing quality.
"To secure quality sourcing, I would rather opt for delay in launching the products in other markets. We will have no hurry to launch pouch milk in other markets."
For the expansion of dairy business, ITC would focus on the markets where it has procurement and distribution strengths.
"In a couple of years' time, maybe, we are looking at Rs 400-500 crore in terms of consumer spends in our dairy business," Malik added.
Apart from Aashirvaad, the diversified conglomerate has food brands such as Sunfeast, Bingo!, YiPPee! and B Natural, among others.
ITC has reported close to 12% year-on-year growth in its standalone net profit to `2,954.67 crore for the second quarter ended September 30, 2018 with gross revenue soaring 14.7% year-on-year.
Revenues from cigarette, non-cigarette FMCG and hotels businesses during the July-September period have posted double-digit growths.
The diversified conglomerate had posted a net profit of Rs 2,639.84 crore in the second quarter of the last financial year.