Essar Steel bidding: Majority of lenders may vote for ArcelorMittal's bid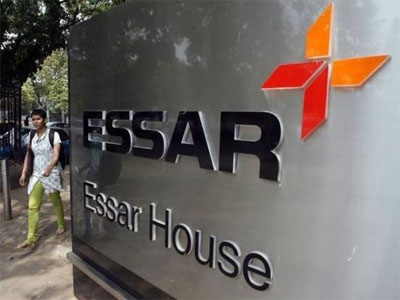 The majority of lenders with exposure to debt-laden Essar Steel are expected to vote in favour of ArcelorMittal's revised bid that promises at least Rs 42,000 crore to the financial creditors. The voting process saw a significant delay owing to 'technical difficulties', senior bankers have indicated to FE. The voting process that should have begun on Tuesday faced some technical hitch at the start, causing the process to be delayed. It finally began at 1400 hours on Wednesday. The final results will be computed by Thursday afternoon, though the likelihood is ArcelorMittal's plan will get majority votes.
"We are convinced ArcelorMittal's revised offer is a good one and are leaning towards voting in favour of the same," a senior executive aware of the developments said. "With an exception to one unsecured financial creditor, most lenders are happy with the offer." The above-mentioned offer was one agreed upon between the Lakshmi Mittal-promoted ArcelorMittal and the bankers following negotiations, which concluded on Monday, that include an upfront payment of Rs 39,500 crore to bankers. The revised offer also promises the entirety of working capital lying with Essar Steel at the time the resolution plan is approved by the bankruptcy court, which currently stands at approximately Rs 2,500 crore.
Apart from this, ArcelorMittal will stick to its earlier offer to make an equity infusion worth Rs 8,000 crore into Essar Steel while payments to operational creditors and to workers will be made separately. Last week, in keeping with the country's Supreme Court ruling, ArcelorMittal approved a payment of Rs 7,469 crore to financial creditors of Uttam Galva and KSS Petron to clear overdue debts in order so that it April offer for Essar Steel can be considered eligible.
The offer, which was put to vote by lenders on Tuesday, is a revision to the second-round of bids that lenders and the resolution professional Satish Kumar Gupta had called for back in April after the first round of bids submitted by ArcelorMittal and Numetal, a company co-owned by Russia's VTB Bank were found to be ineligible.
VTB, through Crinium Bay, which holds a 40% equity in Numetal, has petitioned the Supreme Court seeking permission to bid independently or jointly with "a suitable partner" for the debt-laden Essar Steel. Bankers have suggested that they are not concerned about Crinium Bay Holdings's petition for the moment and added that the current bankruptcy process will continue until they receive specific instructions from the SC suggesting otherwise.
Essar Steel, which owes lenders close to Rs 49,000 crore, is currently undergoing corporate insolvency resolution process under the Insolvency and Bankruptcy Code and is one of the first 12 bad loan accounts identified by the Reserve Bank of India for immediate reference under the IBC.