Battle for Essar Steel: Russia's VTB moves Supreme Court for solo bid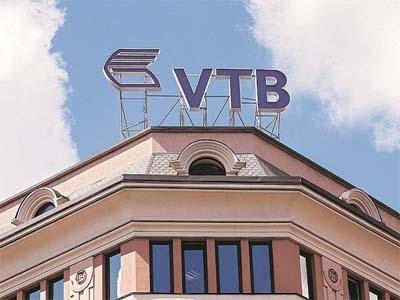 Russia's VTB, the majority partner in the Numetal consortium, has moved an application in the Supreme Court seeking permission to bid solo for Essar Steel.
VTB has also informed the committee of creditors (CoC) for Essar that it has moved the apex court. The move is based on the Supreme Court's order, which said that VTB was an eligible candidate. People close to the development said VTB has also communicated to the CoC that during submission of the expression of interest for Essar, it had given a letter of comfort for Numetal.
The Supreme Court, in its judgment on October 4, had granted an opportunity to ArcelorMittal and Numetal to clear dues for non-performing assets (NPAs) in two weeks to be eligible to bid for Essar Steel. The court had exercised its extraordinary power under Article 142 of the Constitution for the purpose.
VTB has, however, not conveyed anything to the CoC on payment of dues, possibly because the order pertained to Numetal. For Numetal, though, payment could mean clearing the dues of Essar Steel and Ruia group companies classified as non-performing assets for more than a year, before the submission of a resolution plan.
The court, it appears, has taken the date of the second bid — April 2, 2018 — as the date of submission of the resolution plan. When the CoC demanded a no-dues certificate from Numetal in May, in keeping with the NCLT (National Company Law Tribunal) order, the principal and interest amount stood at Rs 375.58 billion, while penal interest and other charges stood at Rs 16.85 billion.
If VTB is allowed to bid solo, then it could be absolved from paying the dues on account of Numetal.
The onus will now be on the CoC for Essar to take a call on VTB's intent to go solo. The deadline for payment of dues for Numetal, according to the order, ends on October 18. Also, the court will be on a break for Dussehra from October 15-20.
Arcelor, on the other hand, was in negotiation with lenders on payment of dues. Whether VTB's moving an application would prompt a legal action from Arcelor is not known. Arcelor declined to comment.
Arcelor will have to clear dues of Uttam Galva and KSS Petron. In May, when Arcelor had to get a no-dues certificate from lenders, it had parked Rs 70 billion in its current account for payment of dues.
In the next quarter, that amount would have increased, given the payment — apart from principal and interest — includes penal interest, other charges, and additional overdue amounts that have accrued till the date of payment on the two defaulting firms.