GMR Infra agrees to settlement with PE investors, arbitration withdrawn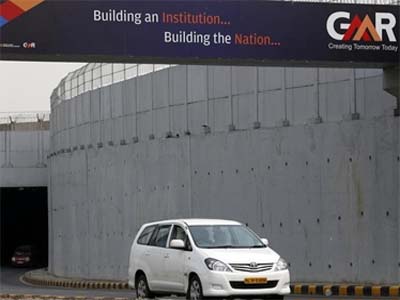 Infrastructure major GMR Infra on Monday announced it had received the consent award from the arbitral tribunal based on the settlement agreement signed by it with private equity investors.
This was with respect to certain arbitration proceedings administered by the Singapore International Arbitration Centre.
The settlement took place with SBI Macquarie, Standard Chartered Private Equity, JM Financial Old Lane and others that had invested Rs.14.78 billion in the form of compulsorily convertible preference shares (CCPS) in GMR Airports Ltd in 2010-2011 and 2011-12.
"Pursuant to the settlement agreement, all parties decided to withdraw the ongoing arbitration and pursuant to binding agreements giving effect to the terms of the settlement the Investors (along with certain of their affiliates) would acquire 5.86 per cent equity of GMR Airports Ltd at a 100 per cent valuation of Rs 210 billion and receive a payment of Rs 35.60 billion in lieu of their entire CCPS," the company said in a statement.