Tailoring systems for Trai's pesky call rules to cost Rs 200-400 crore: COAI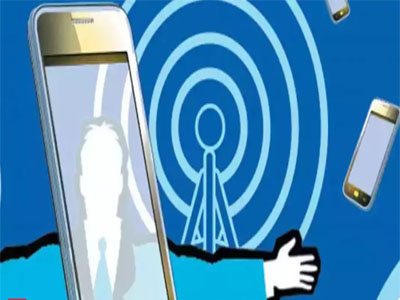 NEW DELHI: Mobile industry body COAI today raised red flag over Trai's new rules on curbing pesky calls and messages saying tailoring of systems, and use of blockchain technology will involve Rs 200-400 crore investment and 18 months for the roll out, at a time when the sector is financially-stressed.
The Cellular Operators' Association of India (COAI) represents the voice of a large telecom operators in the country, all of who would be required to comply with these rules by December.
"As this system has not been implemented elsewhere in the world, it is difficult to quantify the exact investment or the time involved. But roughly, it will be in excess of Rs 200-400 crore investments for tailoring of the system," COAI Director General Rajan S Mathews told reporters.
Even the December timeline is "extremely unfeasible" for customising the system to comply the new rules, Mathews said adding that at least 1-1.5 years would be needed to put the full system architecture in place.
On whether the increased cost of compliance will be passed on by operators to the consumers in form of higher tariffs, Mathews said that generally costs tend to get passed on but in this case it would depend entirely on market dynamics.
Telecom Regulatory Authority of India (Trai) last month came out with stringent unsolicited commercial communication rules under which an individual can revoke permission that they have granted to any commercial entity for a service.
The mandated granularity in customer preferences also permit subscribers to set preference about days and time bands on which they would like to receive commercial communications as well as indicate preferred modes of communication - call or SMS.
The rules lay down obligations for operators including evolving Code of Practices, maintaining records, and registering customers preferences, and mandate the adoption of blockchain or the Distributed Ledger Technology.
Blockchain provides a decentralised database or digital ledger of transactions that everyone on the network can see.
"This is complex, time-consuming and a new territory. No cost-benefit analysis has been done to quantify the material impact that the changes will bring in. No other market has requirements this stringent," he said.
The overhauled rules put the onus of compliance on telecom operators but do not effectively fix the overhanging issue of unregistered telemarketers, Mathews said.
"Access providers are on the hook...but how do we cast a net on the outsiders and unregistered telemarketers," Mathews said, adding that the rules also do not tackle the issue of pesky calls and messages being pushed through the Over-The-Top channels like WhatsApp.
Terming the regulations as "practically unenforcable", COAI has also opposed financial disincentive on the operators for peksy calls made by the users.
COAI said it plans to meet Trai to highlight these outstanding issues.
Mathews said that the industry has had one round of discussions with players like IBM to understand the new system architecture that the regulations mandate.
Under the new norms, Trai has asked telecom operators to allow customers to set their preference using mobile app developed by them or the regulator, by sending SMS to 1909, website etc without paying any money for these services. This facility comes in addition to existing choice of subscribers to partially or fully block telemarketers from calling them.
Trai has raised the penalty cap on telecom operators by 10 folds to Rs 50 lakh in a month from Rs 5 lakh in previous regulations for violations of the norms.