Vedanta offers Rs 2,500 cr for GMR's Chhattisgarh thermal power plant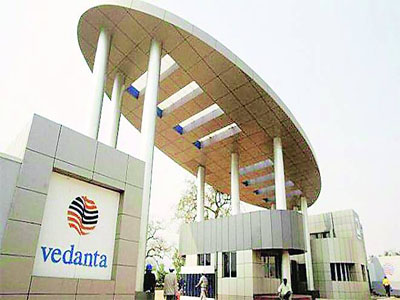 Vedanta quoted the highest offer of Rs 2,500 crore for GMR's 1,370-MW thermal power plant in Raikheda, Chhattisgarh, sources told FE. The offered price estimates the cost of the plant at Rs 1.8 crore/MW, significantly lower than the Rs 6 crore/MW needed to set up a coal-based power generation asset. Adani Power is said to have quoted the second highest price, but it could not be immediately ascertained. GMR's Chhattisgarh unit's debt stood at around Rs 7,500 crore, sources said. The group of lenders, led by Axis Bank, converted part of their debt towards the asset earlier in 2017, resulting in them owning more than 52% equity in the asset. Other major bankers to the power plant with exposure of more than Rs 500 crore include Power Finance Corp, Bank of India, Canara Bank and Union Bank of India.
Low prices offered for power projects reinforces the apprehension that the National Company Law Tribunal (NCLT) may bring down the value of projects, hurting both lenders and existing promoters. In February, the RBI had asked banks to initiate a resolution plan even for a one-day payment default.
If lenders are not able to work out a solution to revive the asset within 180 days, the account must be referred to the NCLT and the case would be decided under the Insolvency and Bankruptcy Code. The power ministry and the industry are not in favour of this mandate. Power minister RK Singh has said that stressed power assets should not be "sold for a song" as these projects would become viable with an upcoming surge in demand.
Other power plants put up for sale by lenders include Coastal Energen 's 1,200-MW Mutiara plant, KSK Energy's 3,600-MW Akaltara plant, Avantha Group's 600-MW Jhabua unit and SKS Power's 1,200-MW Binjkote project. State-owned NTPC has also received proposals for Jindal India Thermal Power's 1,200-MW Derang plant, 1,980-MW Barah plant run by a subsidiary of Jaiprakash Power Ventures (JPVL); and the 1,980-MW Lalitpur plant, operated by Lalitpur Power Generation Co, a unit of the Bajaj Group, by lenders of these projects for takeover. Separately, JPVL also offered its 1,320-MW Nigrie plant to NTPC. Except Lalitpur, other plants cited above are part of the 34 stressed power assets.