HUL briefly pips ITC as 4th most valued firm after 13 years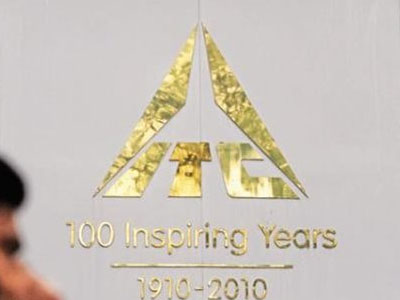 Diversified consumer goods maker Hindustan Unilever (HUL) on Thursday briefly became the country's fourth-largest company in terms of market capitalisation (m-cap), edging past cigarettes-to-soaps major ITC for the first time in 13 years. Since 2005, ITC's market capitalisation had always been higher than that of HUL.
During intraday trade on Thursday, HUL's m-cap had gone up to Rs 3.46 lakh crore. It, however, settled at Rs 3.39 lakh crore, showed Bloomberg data. At close, the m-cap of ITC was Rs 786 crore more than that of HUL, at over Rs 3.40 lakh crore. The top five companies by market capitalisation are TCS, Reliance Industries (RIL), HDFC Bank, ITC and HUL. TCS, which tops the list, has an m-cap of Rs 6.68 lakh crore, followed by RIL and HDFC Bank at Rs 5.98 lakh crore and Rs 5.26 lakh crore respectively.
HUL surpassed analyst estimates in the quarter ended March on the back of double-digit growth in sales volume. Net profit of India's largest fast-moving consumer goods manufacturer rose 14.2 % to Rs 1,351 crore compared to the year-ago period. "While Q4FY18 is a step up in HUL's growth momentum, what impresses us most is the consistency of improved delivery over the past many quarters. We see solid in-market execution, strong innovation machinery and relentless focus on portfolio premiumization and market development as the key structural drivers," said Anand Shah and Nitin Gupta, analysts at Axis Capital in a report.
The share prices of HUL and ITC have gained 22.8% and 8.12% respectively in the last six months, showed Bloomberg data. ITC's Q4FY18 revenue, EBITDA and PAT too came broadly in line with the estimates made by analysts.
"Key highlights of the quarter were mild sequential recovery in cigarette volumes (down 2% y-o-y) and strong improvement in FMCG segment profitability (up 64.2% y-o-y). We expect FY19 to be recovery years for cigarette business given likely lower tax hikes post a tough FY18," Jefferies said in a report. The HUL stock closed the session 0.31% down at Rs 1,569.25 after hitting its 52-week high at Rs 1,597.5. The ITC stock ended 2.43% lower at Rs 279.