Insolvency deadline ends today: Lanco Infratech likely to face liquidation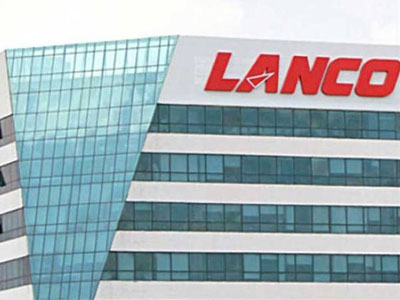 Lanco Infratech is likely to face liquidation as a resolution plan by Thriveni Earthmovers was not approved by its committee of creditors (CoC), the company said in a regulatory filing on Thursday. One of the 12 large cases to be sent to the National Company Law Tribunal (NCLT) last year, Lanco's 270-day insolvency deadline ends on May 4. Lanco Infratech owed banks Rs 43,502 crore at the end of fiscal 2017.
While details of the likely liquidation value of the company were not immediately available, it is expected that lenders will take a big hair-cut on such a move. ICICI Bank, IDBI Bank, Punjab National Bank, Andhra Bank and Axis Bank are among the prominent lenders to Lanco Infratech. According to the company, since the corporate insolvency resolution period expires on May 4, the necessary application is being filed by the resolution professional (RP) with the NCLT bench in Hyderabad for liquidation of the company. Lanco added that Thriveni Earthmovers had submitted a revised proposal on May 1.
In its statement, Lanco Infratech said: "This is to inform you that the resolution plan submitted by Thriveni Earthmovers was presented by the resolution professional (RP) for the approval of the committee of creditors (CoC), in accordance with the Insolvency and Bankruptcy Code, 2016 and the rules and regulations framed thereunder. On account of less than 75% of the votes being cast in favour, the aforementioned approval of the CoC could not be obtained."
FE had reported, after reviewing documents, in January that firms linked to Lanco Infratech — some of them subsidiaries — had registered claims of a whopping Rs 7,164.5 crore with the resolution professional (RP) of the company. This claim is bigger than that of all other operational creditors put together.
The Hyderabad bench of the NCLT had, in August last year, approved the insolvency proceedings against Lanco Infratech, following an application by IDBI Bank under the Insolvency and Bankruptcy Code (IBC). Lanco reported a loss of Rs 890 crore on the back of Rs 1,635 crore in revenues in FY17.
The company is part of a dozen troubled companies —with a combined debt of close to Rs 2.4 lakh crore — which the Reserve Bank of India had asked to be referred to the NCLT.