All-electric Mercedes-Benz S-Class to launch in 2020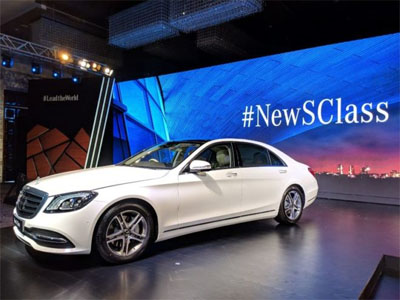 Mercedes-Benz S-Class has been known for being one of the most luxurious saloons the world has ever seen. Now though, with the widespread talks over electric mobility, the German marque is working on an all-electric equivalent of its flagship saloon car - the Mercedes-Benz S-Class. Once launched, it will rival the upcoming zero-emissions Jaguar XJ and next-generation electric Audi A8, however, unlike the two it will not be a variant of the S-Class. Large-cars project boss Michael Kelz says a new model will join the EQ range. Mercedes-Benz trademarked several names last year under the EQ brand, including the EQ S, which will be the name for the S-Class' electric counterpart.
Mercedes-Benz EQ S will join the others in the electric range alongside models already seen in concept form – the EQ A hatchback, EQ C SUV and a lower-ranking electric saloon comparable to the C-Class.
The electric saloon will use a new modular architecture called MEA. Mercedes-Benz S-Class' platform called MRA can only allow a plug-in hybrid layout and cannot accommodate pure electric powertrain.
Confirmation of a pure-electric S-Class is in line with Daimler CEO Dr Dieter Zetsche's plans to introduce 10 electric EQ models by 2025.