Rail Neer from mines: IRCTC's Jharkhand unit to process Coal India Limited water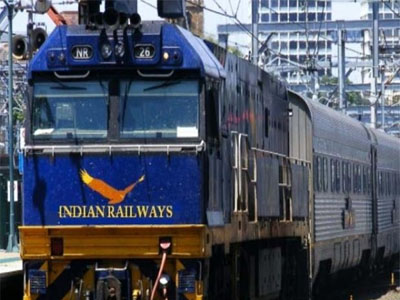 The Indian Railway Catering and Tourism Corporation (IRCTC) and Coal India (CIL) are joining hands for a project to use the excess groundwater from the latter's mines to produce purified packaged water being sold under IRCTC's popular Rail Neer brand. A site has been identified at Argada near Ranchi in the coal-rich state of Jharkhand to set up a bottling plant of IRCTC. "Water will be supplied from the adjoining coal mines to this plant for purification. Mines have surplus groundwater which comes out as a result of coal extraction," said a railway official. On average, CIL mines produce of over 5,700 lakh cusec of water every year, of which it utilises 2,589 lakh cusec for own use such as at coal washeries and for agricultural purposes and supplies 1,091 lakh cusec to local communities around the mines. CIL ends up with a surplus of around 2,036.5 lakh cusec per year. "Plan is to put up plants wherever there is surplus water and a few sites have been identified. However as of now, it will start from Ranchi," said the official, adding there has to be a techno-feasibility study to assess how big the plant can be and the production potential. "It (the plan) is at initial stages," the official said. The idea was mooted during railway minister Piyush Goyal's meeting with all senior officials of the carrier earlier this year. Goyal also holds the portfolio of coal.
The railways' sees a daily demand to supply water to commuters of around 16 lakh bottles, however IRCTC is able to supply only 37% of the requirement. There are seven operational bottling plants of IRCTC which has a combined installed production capacity of 8.3 lakh litres per day. The Ranchi bottling plant is expected to produce 1 lakh litres of potable water every day. Apart from the plan with CIL, the Indian Railways separately opened tenders for another seven Rail Neer plants in November, and three plants—Vishakhapatman, Kota and Bhubaneshwar—with a combined installed capacity of 2.7 lakh litre of packaged water per day are expected to be commissioned by March, 2019. Accounting for all these expansion plans, the railways expects to fulfill 85% of the total demand. In addition, IRCTC has started putting holograms on 500-ml bottle caps at the Nagloi bottling plant. There will be a hologram pasted on seal so that consumers are assured of quality and authenticity. "By January, it should be implemented in all bottles," said the official.
CIL supplies mine water to communities close to its operative mines. Its 'mine water utilisation' cell identified 104 suitable mine water sources and envisaged to meet community water supply target of at least 1.4 lakh cusec per day to 382 villages by the end of 2018. It was envisaged that CIL would sign memorandums of underfstanding with state governments to utilise mine water to help local communities.
It was proposed that CIL would undertake the sampling and analysis water quality and bear the initial cost for construction of civil works such as foundation, platform and shed. Costofpumps,motors,associated power supply,pipelines as well as operation and maintenance of water treatment plant and distribution of treated water was proposed to be kept under the aegis of the state governments.