Mercedes seeks govt support on taxation after GST cess hike on luxury cars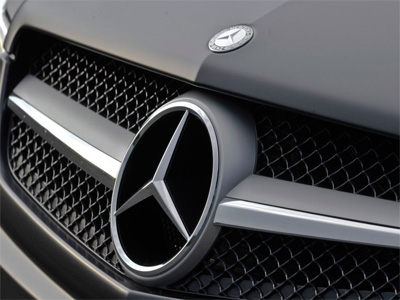 Flagging concerns over the proposed hike in GST on luxury cars, German auto-maker Mercedes Benz has said it was eager to increase its output and headcount from the country if the government extended a little bit of support on taxation.
"We do not understand suddenly why the need to actually review the cess all over again. We have so much to contribute. We have high ends jobs that we are able to create, willing to create..." Mercedes Benz India Managing Director and CEO Roland Folger told PTI here.
Recently, the Union Cabinet approved promulgation of an ordinance to amend the GST compensation law to pave the way for increasing cess on mid and large sized cars.
According to the proposed ordinance that seeks to amend the Goods and Services Tax (Compensation to States) Act, 2017, the maximum compensation cess can be raised to 25 per cent, from 15 per cent.
Noting that the country was offering "significant potential" for luxury car market, Folger said, "we need a little bit of support on the taxation side and we could significantly increase our output and also the manpower".
The company was waiting to see the effect of the cess. "We are waiting for the timing and also waiting for the height of the cess," he said.
Folger was here recently for the inauguration of the AMG Performance Centre, designed to offer an exclusive and customized Mercedes-AMG product experience.
He said the company was not only keen on increasing the employment opportunities at its factory (in Pune) but also at the dealership level, he said.
"We were able to bring in new technologies to India as well. We have made it very clear that we are eager to do that", he said.
Asked whether the company would invest further at its Pune facility, Folger replied in the negative, saying, "it was not necessary at the moment".
He also said the company was "extremely happy" to see its progress made so far.
"We have achieved close to 50 per cent market share with sales of our AMGs (performance vehicles). This is in line with what AMG has seen overall around the globe".
"We also see that in India... The testament to that is the expansion which came to 7 AMG centres", he said.
Mercedes Benz currently has AMG Performance Centres in New Delhi, Mumbai, Hyderabad, Bengaluru, Kochi, Pune and Chennai.
On whether the company would make AMG Performance cars in India, he said though the company produced the vehicles from Germany, it was 'possible' to make them outside Germany.
"But it still depends very much on volume. And that volume needs to raise significantly higher than what we have at the moment", he said.
Answering a query on the used car business, he said the company had been "significantly investing" in it under the Mercedes Benz Certified cars.
"We see that as an additional... Not as a source of income to our dealers, but also we see the entry into the Mercedes Benz brand (by our customers). We are very much in favour of doing this", he said.
According to the company statistics, Mercedes Benz India sold 13,231 vehicles in 2016. From January to June 2017, the company has sold 7,171 units.
The company's manufacturing facility at Chakan in Pune is spread across 100 acres set up at an investment of over Rs 1,000 crore. It has 89 dealership outlets in 41 cities.