Mercedes launches GT R at Rs 2.23 cr, GT Roadster at Rs 2.19 cr in India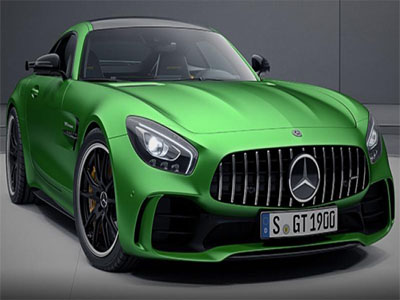 German luxury carmaker Mercedes- Benz on Monday launched AMG GT R in India with prices starting at Rs 2.23 crore (ex-showroom).
The company also introduced AMG GT Roadster at a starting price of Rs 2.19 crore.
"Bringing the fastest cars from the fastest family in the world is proof of the increasing importance of India as a market and its potential for performance sports cars," Mercedes-Benz India MD & CEO Roland Folger told reporters in New Delhi.
The company is confident that these two models will bring more customers and redefine the performance motoring segment altogether, he added.
The 585 HP AMG GT R can race to 100 km per hour in just 3.6 seconds and can achieve a top speed of 318 km per hour.
The GT Roadster pumps out 476 HP of power and can achieve a top speed of 302 km per hour.
With these launches, Mercedes-Benz now has 12 AMG models in India.
"We are confident that these two products will be well received by our elite Indian customers and reinforce AMG's reputation as the mist preferred performance brand in the country," Folger said.